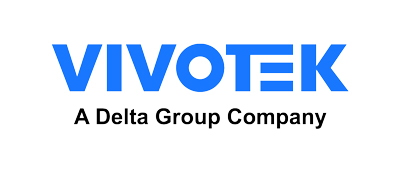 Vivotek Inc.
6F,No.192., Lien-Cheng Road
Chung-Ho City
Taipei
Taiwan
About the company
Founded in 2000, VIVOTEK established its headquarters in Taiwan and has concentrated on IP surveillance since inception. In the era of IoT, going beyond traditional surveillance IP surveillance systems have implemented Artificial Intelligence (AI) and been transformed by powerful IoT solutions. It is at this crucial turning point that we take this opportunity to redefine our positioning during the exciting era ahead with a new brand identity.
VIVOTEK's new visual identity is inspired by the concept, "We Get the Picture." The overall look and feel of the brand identity with a modern, user-centered, and digital-friendly design. Our color palette remains blue-toned, but brighter and with extended variants.
Product Categories
Video Surveillance
Digital Surveillance Solutions

Products
Network Cameras
VIVOTEK offers a wide range of cost-effective, highly reliable network cameras. To meet diverse requirements for different applications, VIVOTEK´s whole series network cameras, ranged from entry level to high end, include fixed series, pan/tilt/zoom series, fixed dome series, speed dome series for indoor/outdoor, wired/wireless/3GPP, and day/night environments.
Recording Software
VIVOTEK´s 16-channel recording software provides video monitoring, recording, and event management functions. Users can record video continuously, on schedule, on alarm and/or on motion detection. Remote viewing and playback are also available in conjunction with the use of a web browser.
Video Receiver
VIVOTEK´s video receivers are capable to receive, decode, and display up to 4 channels of video streams from VIVOTEK network cameras or video servers to analog CCTV appliances.
Video Servers
VIVOTEK offers high performance 1-CH or 4CH video servers with MJPEG/MPEG-4 compression to allow users to easily migrate its existing analog CCTV (closed circuit television) to IP-based systems for remote access.
Accessories
To provide one-stop shopping solution for users´ surveillance system installation, VIVOTEK supplies a wide variety of accessories such as lens, enclosure, PoE and infrared lens, that are convenient access to fulfill various needs.
News