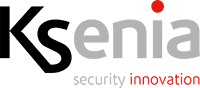 Ksenia Security S.r.l
Strada Provinciale Valtesino, 44
63065 Ripatransone (AP)
Italy
About the company
Ksenia Security Srl is a private company founded in 2010 with the aim of developing, manufacturing and selling Security and Home/Building Automation Solutions. Ksenia introduced the first Italian Security System having IP connectivity embedded on the mother board itself and EN 50131 grade 3 Certification. The Team is composed by experienced professionals and young skilled engineers coming from the Security and Telecom Industry. Innovation, Design, Made-in-Italy and Eco-Sustainability are the most significant company's values. The Ksenia Security and Domotic Solutions are now present throughout Europe where remote control through IP is an important requirement.
Product Categories
Intruder Alarms
Alarm communication
Alarm Remote Control
Alarm Monitoring
Alarm Transmission

Products
Lares:
Lares is the name of the newest generation of Professional Control Panels. Calling them simply "Intrusion" Panels means truly underestimating their huge potential given that their extraordinary fast and intelligent performances are in a position to embrace all other branches of Security and to manage very complex installations in terms of Home Automation & Integration. They are available in 3 different sizes and 5 different versions expandable from 16 to 128 I/O, therefore positioned to cover all applications from the small residential business to Commercial/Industrial. The unique and powerful capabilities of the lares Control Panel Family are mainly related to their modularity and versatility: even after the installation of a small system it is possible, through IP, to easily follow-up with any further future need of expansion, both in terms of Intrusion and in terms of CCTV, Access Control, Automation, etc.
Networking & video:
Ksenia lares 'N & V' integrates any brand of cameras, including Ksenia IP Series Cube and Bullet. It's compatible with the Onvif protocol and is manageable through any PC via browser and smartphone, tablet via APP complete with Push Notification. This ensures 'ease for use' while remote management of the system. Ksenia lares N & V is a video monitoring system "Privacy Compliant" basically in a position to fully satisfy any demands . When there are needs to increase the number of zones or partitions here is the most Flexible and Scalable Solution. Same when a new warehouse will be built after some years. No problem, this is the solution scalable up to 8 IP lares 128, i.e. 1024 Zones + 1024 Outputs + 160 Partitions.
Cube and Bullet Camera:
Ksenia Cube Camera is a WI-FI HD camera with a resolution of 1.3 MP and video in real time, infrared leds up to 10 m and a passive infrared sensor. It incorporates a microphone and speaker, micro SD/SDHC/SDXC card slot and WiFi connection WPS. Suitable for any indoor space, its casing is minimal and hides flawless performance. Ksenia Cube Camera is the professional solution for any advanced applications and for wireless video surveillance. It comes with an antenna and WIFI module.
Ksenia Bullet Camera is an HD camera with 1.3 MP video output and infrared range up to 30 m, this allows the use NIGHT & DAY and enables to operate in color in presence of light and B/W even in total darkness thanks to 30 large LED. The quality of image offered by this camera is excellent thanks to the CMOS sensor. Equipped with a fixed lens of 4mm is able to shoot with wide viewing angle. Thanks to its waterproof outer shell with roof is water resistant. Its attractive design and its small size make it perfect to fit discreetly to any environment.
All IP Ksenia Bullet cameras support the POE technology (IEEE 802.3af Class 3) that allows power to the cameras via the LAN cable directly without any external power.
APP laresMobile:
Ksenia Security, presents APP laresMobile for lares IP security panels, this APP is available for iOS and Android, it is a nice alternative to web server interface. With LaresMobile application you will be able to manage your Ksenia Security Systemsstraight from your mobile device. With a unique and extremely 'easy to use' interface it is therefore possible to:
Monitor and manage your Security System (arm /disarm partitions, exclude zones, ...)
View the Event Log
Check any live camera from any type
Remotely control lights, air- conditioning, automatic gates
Activate Home Automations
Enable and disable users' tags, keycodes
This unique application is currently available in English, Italian, French, Czech, Dutch and Swedish.
News