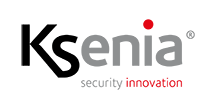 Ksenia Security S.p.A.
Strada Provinciale Valtesino, 49
63065 Ripatransone (AP)
Italy
About the company
A multi award winning company, Ksenia Security was established in 2010, and is rapidly expanding, setting itself apart from its competitors with modern solutions, developed to protect homes, commercial and industrial real estate, museums, schools and much more.
Ksenia Security is based on 4 core values: Innovation, Design, Made in Italy and Eco-sustainability.
Our Research & Development team is driven by innovation with a focus on creating original, cutting-edge, technologically advanced and user-friendly devices.
Every activity, from the design up to the final production, takes place in our technological low-impact building, in Ripatransone, Italy, that independently produces renewable energy, contributing to sustainable development, and embracing the concept of Made in Italy. This, together with the cooperation with local suppliers, gives the opportunity to shorten the supply chain helping to reduce CO2 emissions.
Ksenia Security has a wide distribution network, operating worldwide in 70 countries, and cooperating with the best partners in order to offer top of the range integrated solutions for our customers.
Ksenia solutions are compatible with various third-party systems such as Google Home and Amazon Alexa voice assistants, Crestron and Control4 smart home solutions in addition to the integration with Konnex, Milestone, Nuance and much more.
For more information, visit www.kseniasecurity.com.
Product Categories
Smart Buildings
Smart Buildings

Access Control
Access Control

Intruder Alarms
Intruder Alarms

Video Surveillance
Video Surveillance

Tags
Products
lares 4.0
The only all in one security and home automation system. The core of the whole system is designed into the hybrid IoT Platform lares 4.0. with its ability to create and control any Security and Automation system through a single control panel, can be considered nothing less than a technological revolution.
The lares 4.0 Control Panel is designed to effectively perform under the strictest installation and management conditions and for the most sensitive applications. It can be configured from a dedicated web server (without any additional software installation), through the Ksenia SecureWeb cloud.
Benefits include, reliability, always connected, scalability, versatility, and a stylish design.
lares 4.0 is certified to various European regulations including – EN50131 – grade3 and supported by Quality Mark Institutes IMQ (Italy), Incert (Belgium) and SBSC (Scandinavia).
Ksenia PRO App
The Security and Home Automation system can be managed via the free user-friendly app. The installers can set up and manage the control panel from any mobile device (including smartphone). Ksenia PRO App can also centralise and geo-locate all the Control Panels installed, offering the best assistance to the end user by means of push notifications.
lares 4.0 App
The end-user is provided with the free "lares 4.0" App and can remotely arm and disarm the alarm system, monitor the sensors status, set up time schedules, view the camera images, fully control the lighting system, roller shutters and much more.
Additional products and service lines
Indoor and outdoor sensors; sirens; a wide range of interfaces to control systems and access; cameras; ultra-modern smoke detectors; home automation control devices; training aids: LMS (Learning Management System) Platform, Certification Program.
News