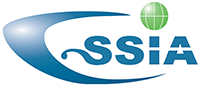 TSSIA (Taiwan Safety and Security Industry Association)
3F., No.42, Sec.2
Minquan E. Rd.,
Zhongshan Dist. Taipei City 104
Taiwan
About the company
TSSIA (Taiwan Safety and Security Industry Association) was established on January 28th, 2005, assisted by Industrial Development Bureau MOEA, Taiwan, for cross-domain integration in Taiwan safety and security industry.
TSSIA is aimed at assisting Taiwan government to promote the development of local safety and security industry, sourcing and integrating more relevant resources into the industry, and acting as a communication platform among sectors to interact with government authority for policy support, Industrial environment.
TSSIA has well experiences in conducting conferences and seminars to help and incite the improvement and development of the safety and security industry. It will encourage more communication through information exchange among business, government, academy and research institutes. Due to all of these activities, TSSIA will offer their members the useful industrial and marketing information via e-paper and on their website from time to time. The mission of TSSIA is to push multinational communication and cooperation in the future and to assist manufacturers in broadening global marketing to create brand-new vision in the Taiwan safety and security industry.
Product Categories
Security Association
Security Association

Products
1) To promote Taiwan Safety and Security industry (incl. members and all related manufacturers).
5) To promote national inspection identification standards: Reviewing and collating Taiwan safety and security relevant ordinances and standards and result in its further modification or deleting any untimely ones.
2) To collect and exchange industrial information in the safety and security industry.
3) To integrate industrial resources from public and governmental sectors.
4) To generate or take industrial research projects to offer industrial diagnosis or analysis reports or information for the interests of governmental agents or enterprises in the industry.
News