According to a report from Level 3 Threat Research Labs it was revealed that 3 weeks after the DDoS attack, the number of Botnet devices had spiked up from 213,000 to 493,000 units.
Cyber Security Threats are Rising
After the Dyn attack in 2016, there have been several other significant and famous DDoS attacks in the world: The attack on Google service in 2017, on GitHub again in 2018, and on AWS in Feb. 2020. There were 465,177 reported incidents of cyber-attack every 1.12 seconds, and statistics show that approx. 86% of surveyed organizations have been affected by a successful cyber-attack in 2021 (CyberEdge Group 2021 Cyberthreat Defense Report). Further, in the period from March 2021 to Feb. 2022, almost 153 million new malware samples were detected, an almost 5% increase on the previous year.
Taiwan has been highly targeted
In Taiwan, there were over 5 million attacks every month in the last 5 years, revealed one of the iThome Cyber Intelligence weekly reports. This year, during the visit of Nancy Pelosi, the speaker of US House of Representatives, to Taiwan on 2nd Aug. 2022, TWNIC reported, there were over a thousand cyber-attack incidents occurred every second; found by their supervision, 75% of the source of these malware samples detected are from the USA and China. Some of these cyber-attacks had successfully hacked into the network of governmental agents, schools, and convenience chains in Taiwan to run specific images or commercials, showing the PROC's flag and/or CPP's Decree Advocacy Video fraction on monitors at these said facilities.
Is Cyber Security Design-in Crucial?
The 2016 DDoS attack made a huge impact on the Security and Surveillance industry and with it came the process of considering the importance of cyber security designed-in. Today, cyber security has become a day-to-day operation for many businesses and has never been more important. To enhance the resilience of internet-connected surveillance devices and systems, cyber security design-in is crucial before a product/device is installed and in use at a site.
Cyber Security Design-in Taiwan-made Products, with national standards guided in Taiwan
Thanks to this internet phenomenon, the IDB, Taiwan, has set up the 'IoT Cyber Security Standards and Testing Specification'; its part of the Video Surveillance regulation has now been migrated as a national standard (coded CNS16120). This means that, companies who want to attend or apply for public tenders in Taiwan, must have their internet-connected surveillance equipment tested at one of the TAF-certified testing labs in compliance with CNS16120 (*) to get a ticket. Today, there are 19 Taiwan-based brands/companies that have had their IP cameras and NVRs/DVRs tested in compliance with these IoT Cybersecurity certificates.
(*) A certain model of network-connected product, in order to be compliant to the national standard and regulations, has to be tested thoroughly accordingly to the official Testing Specification at one of the TAF-certified Labs. After everything is passed and the Lab's testing report is obtained, then an official certificate of the policy will be issued by one of the government-authorized accreditation agents—TAICS, or TCA—according to where the application is sent.
In line with the above formalities, the following have been strictly inspected and their products proven in high anti-hacking and data protection capabilities, herewith, we present you with six selected brands and companies to demonstrate their strategy in cyber security, together with their product portfolios and solutions for your business interests and potential cooperation:
VIVOTEK Corporation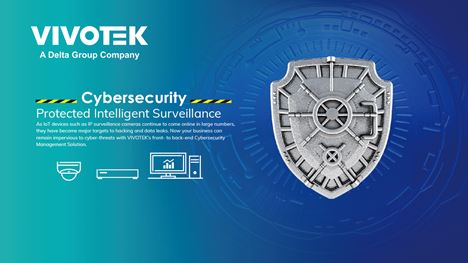 Significant advancements in 5G, IoT, AI, and cybersecurity technologies have enabled the global IP surveillance industry to expand rapidly in recent years.
VIVOTEK cyber security assurance efforts are built into the lifecycle of its products, including development, verification, manufacturing, delivery and service. We are constantly evaluating and enhancing our cyber security efforts in order to provide our valued customers with the highest quality and most reliable products.
To ensure client confidentiality amid expansion, VIVOTEK revisited its information security management regulation and policies and was recently awarded the ISO27001 certification, validating its efforts in maintaining international standards.
VIVOTEK is rooted in the long-term development of the IP surveillance industry, and its products are used in a variety of network environments. To this end, VIVOTEK dynamically adjusts its long-term investment strategies in between product development and design to ensure the company has the infrastructure needed to maintain information and network security.
About VIVOTEK   |   Corporate Youtube Channel
Solutions:  Cybersecurity Management (Security within Security)
Contact Info:


Email:  sales@vivotek.com
Website:  https://www.vivotek.com
LinkedIn: https://www.linkedin.com/company/vivotekglobal/
---------------------------------------------------------------------------------
Huper Laboratories Co., Ltd. (known as huperLab)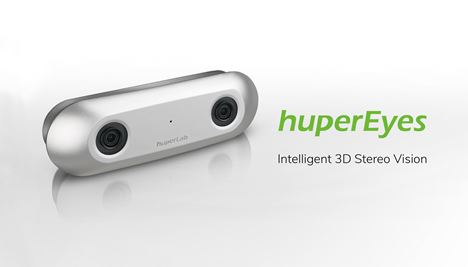 Huper Laboratories (known as huperLab) is a leading provider of intelligent video surveillance solutions, and a technology innovator on video/audio codecs and streaming technologies, computer vision and AI for 2D/3D video analytics and 3D stereo cameras.
There are many applications for the 3D stereo cameras. For retail management, there are 3D people counter, 3D area counter, 3D queue management and capacity management. For security and surveillance, there are 3D virtual fences, 3D tailgating detection, 3D fall & stop detection, 3D secured zones, 3D air-lock rooms and 3D loitering detection. For transportation, there are 3D vehicle counters, 3D bus people counters and 3D cyclist detection.
Cyber security is a very important issue for every project. To have a better cyber security protection is the target of huperLab. The huperLab smart 3D stereo camera is built-in with cyber security protection functionality to have a better protection for projects.
About HuperLab    |   Corporate Video
Contact Info:


Tel: +886-2-2599-4041#114 (Sharon Hsu)
E-mail: marketing@huperlab.com
Website: http://www.huperlab.com
---------------------------------------------------------------------------------
Hunt Electronics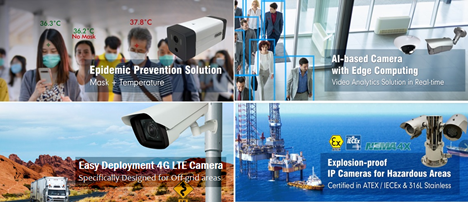 Being a long-established surveillance video analytic provider as well as one of the largest manufacturers of security surveillance industry in Taiwan, Hunt Electronic endeavours to evolve and contribute solutions for the government, education, medical, retail and other environments for our customers. We have manifestly recognized the factors that have shaped the current trend in this industry, and understood the criteria and executions to organize, as well as exercise a combination of capabilities which is essentially required to deliver for the market. There is awareness from us when it comes to making decisions to adopt network security into our product development. The growing demands for cybersecurity to advance and expand motivate us to achieve whatever means necessary, both technically and progressively.
Our management takes cyber security as one of the main necessities to comply our service with, by assigning tasks with one of our development teams specifically to improve the performance on network security. There are measures requiring user authentication, password strength enforcement, lock-outs on invalid attempts, logs of user actions, privacy masks, and automatic message pop-outs from many of our solutions. Our involvement and participation in related events and conferences for this subject have also earned us the recognition and certification from TAICS. Considering the extent of quality control in completion, every piece of our device component is assembled in our own local factory under the ISO 9001 standards long before the advanced technologies of video surveillance took place. Hunt Electronics has always stressed our "Quality First, Customer Satisfaction" corporation statement, to our clients and among our teams responsibly.
About Hunt Electronics   |  Corporate Youtube Channel
Contact Info:


Tel:  +886-2-8692-7999
Fax: +886-2-8692-6678
E-mail:  marketing@hunt.com.tw
Website:  http://www.hunt.com.tw/index.php?lang=en
Linkedin:  http://tw.linkedin.com/pub/hunt-electronic/85/6a/663/
Twitter:  https://twitter.com/HuntElectronic
Facebook:  https://www.facebook.com/Huntelec
---------------------------------------------------------------------------------
GeoVision Inc.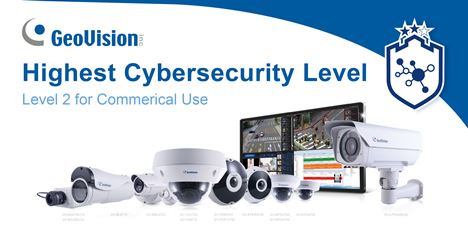 Founded in 1998 in Taiwan, GeoVision Inc. has been a manufacturer of video surveillance systems for more than 20 years. We have customers in over 110 countries and now our work in AI and cloud surveillance is transforming industries from digital to IoT.
In today's security Industry, cameras, IoT, and edge devices are all connected. To help enterprises stay ahead of sophisticated cyber security threats, GeoVision contributed to the improvement of cyber security on our cameras, offering models that meet the IoT Cyber Security Standards and Testing Specification set by the Taiwan government.
In future, GeoVision will continue to deploy multiple levels of security to protect customers. The latest approved models are GV-QSD5731-IR and GV-QSD5730-Indoor for high resolution and wide coverage scenarios.
About GeoVision   |   Corporate Youtube Channel
Contact Info:


Email:  marketing@geovision.com.tw
Website:  https://www.geovision.com.tw
Facebook: https://www.facebook.com/geovision
LinkedIn:  https://www.linkedin.com/company/geovision
---------------------------------------------------------------------------------
FINESE Security System Co., Ltd.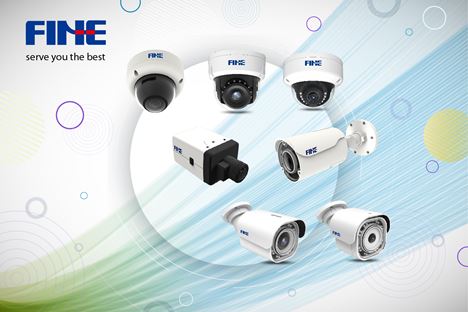 The FINEST strategy in the market is to offer one stop solutions for all security products. This is possible because it has completed range of products to suit every situation and any industry. With emerging needs of surveillance and monitoring solutions today, FINEST seeks our technology from all corners of the world and forms strategic alliances with technology-driven manufacturing firms of different product categories in video surveillance such as Digital Recording systems, POE Switches and IP solutions to integrate with its professional expertise. Cyber-attacks present a growing threat to businesses, governments, and individuals. Whether they come from so-called hacktivist groups or state-sponsored cyber warfare units, this type of attack is increasingly giving cause for concern. FINEST provides IoT Cybersecurity Certified Camera solutions which prevent the occurrence of cyber-events.
Vision
FINEST's strength lies in its ability to provide cost-effective turnkey solutions that are practical for customized applications. Its premium grade of services and quality, supported by a team of professionals makes the company stronger than ever. We will continue to make FINE brand prosper through our efforts on non-stop product & system integration, delivering quality service to our customers, listening to & understanding the needs of customers, providing important recommendations on security products side by side for our worldwide partners.
About FINEST Security System  
Contact Info:


TEL:  +886-2-2506-6788 ,
          +886-2-2506-6799
Email:  sales@finecctv.com (Attn: Steve Chang, Marketing Director)
Website:  http://www.finecctv.com/index.php
---------------------------------------------------------------------------------
EverFocus Electronics Corporation

EverFocus, a world-class leader in smart security and smart transportation solutions, has lines of CCTVs, industrial computers, and Mobile DVRs that produced under ISO9001, ISO14001 certificated facilities. We joined Intel IPA as a Gold Tier member in 2020 & the NVIDIA Preferred Partner scheme in 2021, and we have obtained Microsoft Azure service certifications for industrial computer products.
The IP technology serves as the backbone network of an IP surveillance system. Video and/or audio streams can be sent to any location through a wired and/or wireless IP network which enables users to access the image from anywhere. At EverFocus  we attach great importance to information safety. With vigorous development of AI and 5G, the rate of data transmission has become faster. In addition, when products such as digital recorders or IP cameras are able to access the high privacy-sensitive areas of the consumer; the security of data may not be protected completely. As a result, protecting the security of data that is transmitted to the users is our first priority and we have followed security standards in designing and producing our lines of network-connected products.
EverFocus provides complete H.265 AI IP products along with IP surveillance solutions with SDK to meet various needs of our business partners and end-users. EverFocus offers various IP camera types with chips ranging from 2 Megapixel with Wide Dynamic Range to a high-resolution 8 megapixel (4K), as well as many customizable NVRs up to 128 channels for system integration friendliness to expand as many as project demands as needed. Relevant applications for EverFocus IP surveillance solution can be found in different walks of life such as transportation, commercial markets, government & public services, education, and infrastructure.
About EverFocus   |  Corporate Youtube Channel
Contact Info:


TEL:  +(886-2) 2662 2338
Email:  sales@everfocus.com.tw
Website:   https://www.everfocus.com.tw/
LinkedIn:   https://www.linkedin.com/company/560215/admin/
Facebook:  https://www.facebook.com/EverFocusHQ
In Summary
An Executive order on America's Supply Chain signed by President Joe Biden of USA on 24th Feb. 2021 has been defined for the purpose of: 'The United States needs resilient, diverse, and secure supply chains to ensure US economic prosperity and national security. Pandemics and other biological threats, cyber-attacks, climate shocks and extreme weather events, terrorist attacks, geopolitical and economic competition, and other conditions can reduce critical manufacturing capacity and the availability and integrity of critical goods, products, and services…'
More countries in the world are considering and taking the same action to follow the US President's signed order, with the aim of securing their national defenses and look after the best interests of their nations. Thus, for their procurement on projects and tender operations, the IP Surveillance Solutions with cyber security accreditation will be a definitive requirement and/or with proof, in the worldwide market. Accordingly, the cyber accredited IP Surveillance and Solutions from the above six-selected brands/manufacturers are offering better and higher networking resilience in system integration which will definitively benefit your future business operations.
The most-important thing now for you is to take action at the soonest opportunity; your contact with either one or all of these companies to work further together will help and may allow you to win more business success in the near future.
AboutTSSIA
The Taiwan Safety and Security Industry Association (known as TSSIA) was established in January 2005, assisted by the Industrial Development Bureau MOEA of Taiwan, for cross-domain integration in the Taiwan safety and security industry.
Aiming to promote the development of the local safety and security industry, sourcing and integrating more relevant resources into the industry, the TSSIA acts as a communication platform among the sectors to interact with government authorities for policy, support, and industrial environment.
The TSSIA has a wealth of experience in conducting conferences and seminars in order to help and encourage the improvement and development of the safety and security industry. The TSSIA also motivates more communication through information exchange among businesses, government, and academy & research institutes. In addition to all of these activities, the TSSIA offers its members useful industrial and marketing information via e-papers and online via its website from time to time.
One of the missions of the TSSIA includes efforts to push multinational communication and cooperation for the future and to assist manufacturers in broadening their global marketing campaigns to create a brand-new vision for the Taiwan safety and security industry. This media project therefore, presents you with a selection of six Taiwan-based, fast-growing and quality-concerned premium companies and manufacturers for your information and potential business cooperation.