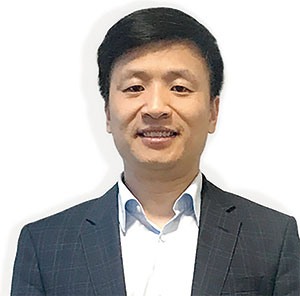 Security isn't a core activity for any homeowner or small business, so it's not necessarily something you want to think about very much, or dedicate too much of your time to. But just because you have other priorities, you can't afford to be complacent. After all, security is absolutely critical for protecting your property and – for businesses – your people too.
The question is, how can you spend as little time, energy, and resources on your security as possible, while still keeping your property and your people safe?
AI security is your biggest ally
From washing machines and cars, to vacuum cleaners to computers, technology innovations have saved humankind millions and millions of hours of unproductive, routine work. Even more recently, AI technologies have helped to automate many of the tasks that used to take up our time – and security is a great example.
So what is AI security, and how does it work?
With AI security, cameras and other equipment basically do a lot of the security 'heavy lifting', which takes a lot of pressure off you.
For example, AI security cameras can differentiate between humans and vehicles and other moving objects like animals or falling leaves. This means they can detect real security threats immediately, and send an alarm to your mobile phone.
At the same time, AI security can help you minimize your false alarms, which reduces costs and saves you even more time. With 'tags' in your video timeline, you can also search for people and vehicles extremely quickly and easily, with no need to spend hours poring over footage manually.
Sounds great, but doesn't it cost too much?
Until very recently, AI-powered security solutions have been quite expensive, and really only in reach for enterprise customers. However, this has all changed with the latest generation of AI security cameras, NVRs, and DVRs.
In fact, Hikvision's Pro series with AcuSense offers cameras in a similar price range to traditional security cameras. This means that you can take advantage of cool, labour-saving AI features with just a small incremental increase in equipment costs.
Also, with very few false alarms, and automated monitoring of your home or business, you'll start saving on operating costs from day one. That means AcuSense will pay for itself extremely quickly and generate major ROI over the lifecycle of the equipment.
Why is AcuSense 'The Easy Upgrade to AI'
There are lots of reasons why Hikvision's AcuSense provides the easiest upgrade path to AI security.
First, there's the fact that the cameras are cost effective, and extremely easy to install and configure. Second, you can monitor your home or business from anywhere, playback videos and receive alarm notifications via a mobile app Hik-Connect. And third, you can upgrade by renewing your camera estate, or by deploying a new AcuSense-enabled NVR or DVR – whichever makes better sense for your business.
All this means there's no easier way to get the benefits of AI security.
To discover more about the benefits of AcuSense technology, and how it can help your business to boost security and operating efficiency, please contact us today. You can also find more AcuSense resources here.

About Hikvision
Hikvision is an IoT solution provider with video as its core competency. Featuring an extensive and highly skilled R&D workforce, Hikvision manufactures a full suite of comprehensive products and solutions for a broad range of vertical markets.
In addition to the security industry, Hikvision extends its reach to smart home tech, industrial automation, and automotive electronics industries to achieve its long-term vision.
Hikvision products also provide powerful business intelligence for end users, which can enable more efficient operations and greater commercial success.
Committed to the utmost quality and safety of its products, Hikvision encourages partners to take advantage of the many cybersecurity resources Hikvision offers, including the Hikvision Cybersecurity Centre.
For more information, please visit us at www.hikvision.com.