The introduction of GDPR in May 2018 has increased both the physical security industry's and the public awareness of data privacy rights. There are several tools and technologies to protect people's privacy during the process of viewing, recording and exporting video.
Video masking is an effective method of redacting faces from video in order to comply with GDPR and safeguard privacy.
Masking in real-time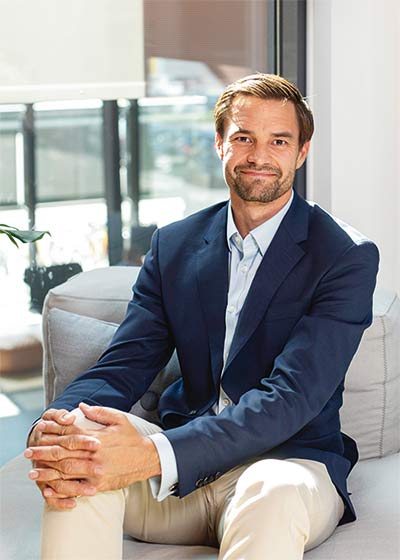 Axis Live Privacy Shield compares a live camera view to a set background scene and applies a detailed and dynamic transparent mask to areas of change. In other words, moving people and objects appear as transparencies over a background.
According to Axis, the entire process happens faster than the blink of an eye and effectively eliminates the collection of personal data. Carl Staël von Holstein says:
"Because it runs directly on selected Axis cameras, no expensive servers are required, and it is easy to scale. The solution is reliable and cost-effective".
Except for being cost effective, Carl Staël von Holstein thinks that its key benefits are that it safeguards privacy, offers reliable, real-time dynamic masking at high frame rates and it is easy to install, configure and manage.
Users can choose areas
In areas where masking is permanently required, one can use the camera's static privacy masking feature in combination with Axis Live Privacy Shield. For example, static privacy masking can be applied over the credit card terminal in retail.
By default, dynamic masking is applied to the camera's entire field of view, but users can choose to define areas where masking is not applied – for example, if there is a conveyer belt with moving objects that they want to be able to see.
Users can also configure the system to deliver a separate video stream without dynamic masking, so authorised viewers can access details in case of an incident and decide how often the background should automatically update, the level of detail for the contours of the transparent masks and the frame rate.
Many applications
Axis Live Privacy Shield runs directly on nine of Axis' fixed cameras and ten fixed dome cameras, there is no need for central-based servers. Carl Staël von Holstein says:
"Axis Live Privacy Shield provides an affordably priced solution to an issue that could potentially be very costly if it is not addressed properly."
Axis Live Privacy Shield is designed for use in indoor areas with good, stable lighting.
Carl Staël von Holstein stresses Axis Live Privacy Shield is suitable for remote video monitoring or recording in areas where surveillance is otherwise problematic due to privacy rules and regulations.
"It is ideal for processing, manufacturing and logistics applications when video surveillance is primarily used to monitor processes. Other potential applications are in retail, healthcare, education and at government facilities", he says.