The rapid industrialisation and swift growth of Taiwan during the latter half of the 20th century has been referred to as the "Taiwan Miracle". Today, Taiwan has become known for ICT, high-tech semiconductor manufacturing, and foreign trade under a well-developed democratic constitution.
The Safety and Security Industry in Taiwan is relatively mature, and has been developing for over 30 years. In the late 1990s, CCTV devices exported from Taiwan were reportedly taking over 60% of the total share of world markets. A decade later, from around the year 2000, the technology and system migration from analogue to digital, resulted in a more complex and varied marketplace, with new players and competitors from Korea and China coming on to the scene to take advantage of new niche markets. And, although the Physical Security Industry in Taiwan has faced many difficult challenges over the past 20 to 30 years, persistence and determination are two of the main factors, in addition to quality, that have ensured that a few manufacturers and brands based in Taiwan are still thriving, and indeed growing, today.
At the TSSIA (Taiwan Safety and Security Industry Association), our mission, through marketing aids such as this, is to ensure that these key players from Taiwan are recognised for their expertise and enterprise on the world stage. Here we present to you - Six of the Best – some of the fastest-growing, quality brands and manufacturers (listed in alphabetical order):

3S System Technology Inc.
With many years of experience in product-design and R&D, the research team at 3S System is known for producing excellent, smart, security surveillance products as well as AI-embedded intelligent video analysis, and smart video management software and systems. 3S System products have been certified by international institutions; and its high-quality and stable production capability is one important factor that creates a good bond with clients and partners, and wins the company high acceptance in its supply chains. The company aims to be a leader in the Smart Environmental Security Control Sector of Taiwan, with the whole 3S team working to the same priorities of quality and putting the customer first.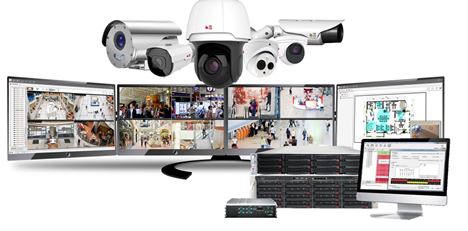 "We are committed to providing a 24-hour service all year round diligently to meet the demand and expectations of customers around the world." Jeffery Lee, General Manager of 3S System emphasised, "In pursuing our goal – Improve Safety with Best Quality, we demonstrate our successful cases to our customers, and contribute our knowhow with excellent and customized services to the global smart environmental security control market."
Corporate Video  |  Core Technology Introduction Video

Contact Info:
Tel: +886-2-8967-2909
e-mail : sales@3svision.tw
Website: www.3svision.us
Facebook: https://www.facebook.com/www.3svision.tw/
Linkedin: https://www.linkedin.com/company/3ssystem/
----------------------------------

DEEPLET Technology Corp.
In pursuit of perfection, Deeplet, a Taiwan-based manufacturer with 30 years of experience in Home/ Automotive surveillance, enjoys a technical edge in convergence of high-tech Taiwan SoCs, new image compression, and sophisticated networking technologies for innovation in product development and manufacturing. Deeplet products have been certified as being compliant to CE/FCC/BSMI/VSCC/RoHS/UL standards.
To achieve the highest inter-connectivity and inter-operability, the products are all based on industry-leading front-end to back-end surveillance infrastructure. Deeplet R&D teams can also help to construct proposals for system applications, such as surveillance, remote monitoring/control, integration, and CMS management. The team is also able to provide SDKs with high cyber security protection for system integration, as well as for applications in mobile apps, push servers, and Taiwan P2P.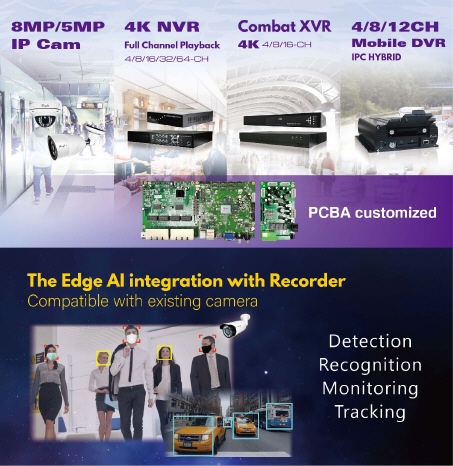 Deeplet is dedicated to providing value-added PCBA, SKD-assembly products and solutions to help its partners with flexible customisation for OEM/ODM business and cooperation.
Contact Info:
E-mail: sales@deeplet.com.tw
Website: www.deeplet.com.tw
Facebook:  https://www.facebook.com/Deeplet-107720058512645/
----------------------------------

Josefina Pan Pacific Limited
Marketed as JPP, Josefina Pan Pacific Limited, began business in the automotive safety industry in 1997, and is now a professional designer and RV system integrator alongside Taiwanese & Chinese manufacturers on customer OEM/ODM projects.
The JPP product portfolio includes LCD monitors, vehicle cameras, wireless video systems, MDVR, a truck parking sensor system, an AI active ADAS/DMS/BSD system, AVM systems, endoscopes, and accessories, etc. These systems are suitable for vehicles of any type, ranging from sedans, automobiles, agricultural trucks, excavators, rigid trucks, road sweepers, road rollers, delivery vans to construction vans. JPP supplies more than 30 countries worldwide, in different industries and at different scales such as, the automobile industry, endoscope modules for industrial & medical conversion applications; and CCTV surveillance. JPP has built a reputation as a strong partner in its work with leading suppliers in Europe, the USA, Latin America, Japan, Australia and New Zealand.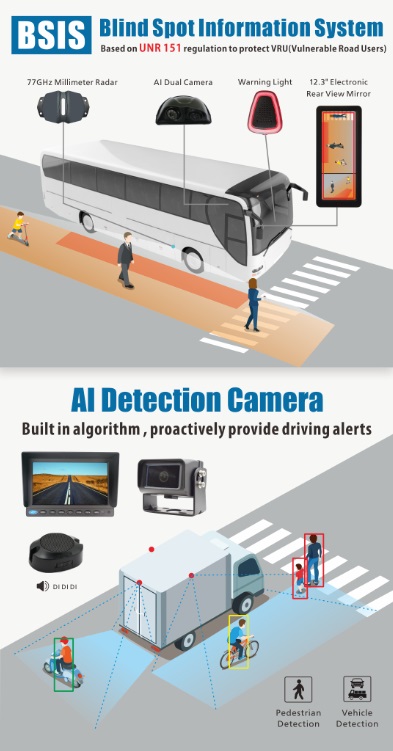 JPP is a proven, comprehensive, supply chain partner who plays more than just the role of manufacturer. This company delivers the right solution for the customer whilst simultaneously providing great service.
Product Video (Mirror View Solution)   | Core-Tech Video (Pedestrian Detection)
Contact Info:
Email:  Josefina@mail.jpp.com.tw
Website:  www.jpp.com.tw
More information about JPP, please click here
----------------------------------

Merit Lilin Ent. Co., Ltd.
With over 40 years of experience in the surveillance industry, Lilin is the first ONVIF-compliant camera manufacturer and expert with leading achievements in video transmission and analysis technology.
Lilin integrates AIoT applications, edge computing, and security equipment into a total solution for cross-industry applications in industrial and commercial environments such as construction, transportation, shipping, ports, military, retail, office premises, schools, banks, entertainment venues, and factories, as well as adapting product capabilities to meet public facility needs in line with government strategies.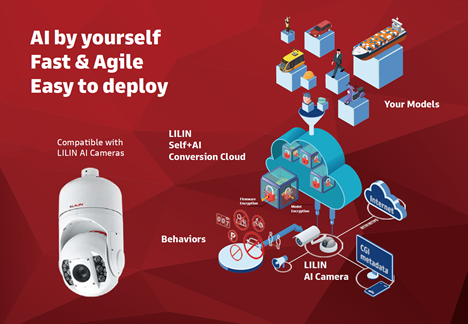 LILIN is committed to providing highly reliable products and services in the field of video integration and event analysis, such as license plate recognition, face recognition, advanced electronic fencing, vehicle, and pedestrian flow detection, social distance detection, mask detection, lost and found, and site safety applications.
Corporate Video   |  Lilin Youtube Channel
Contact Info:
Email:  jim.hung@meritlilin.com.tw
Website:  https://www.meritlilin.com/index.php/en
LinkedIn:  https://www.linkedin.com/company/meritlilin-taiwan-ent-co-ltd/about/
Facebook: https://www.facebook.com/meritlilin
----------------------------------

NEXCOM International Co., Ltd
NEXCOM was founded in 1992 and is headquartered in Taipei, Taiwan. This organisation integrates its capabilities by operating in six global business areas, consisting of, IoT Automation Solutions, Intelligent Digital Security, Intelligent Platform @ Smart City, Mobile Computing Solutions, Medical and Healthcare Informatics, and Network and Communication Solutions. The Intelligent Video Surveillance (IDS) group specialises in video surveillance applications. The enterprise is fully committed to the role of a trustworthy manufacturer of intelligent video surveillance systems, by providing intelligent IP cameras and professional grade NVRs with superior video quality and video analytics, fulfilling the demands of professional clients. The IDS group offers design and manufacturing services by providing time-to-market and time-to-solution products.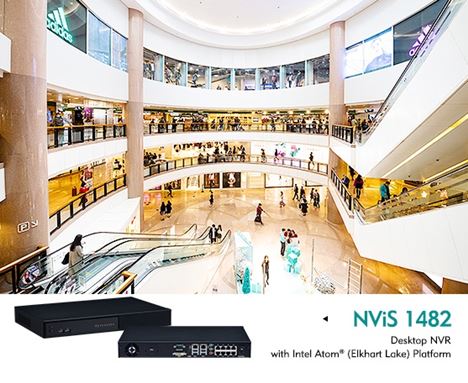 Corporate Video  |  Nexcom Youtube Channel
Contact Info:
E-mail: info.ids@nexcom.com.tw
Website: https://www.nexcom.com.tw
More information about NEXCOM, please click here
----------------------------------

VIVOTEK Inc.
Founded in the year 2000, Vivotek has its headquarters established in Taiwan and has concentrated on IP surveillance since inception. In the era of IoT, going beyond traditional surveillance, IP surveillance systems are now being enhanced with Artificial Intelligence (AI), and are being transformed by powerful IoT solutions. It is at this crucial turning point in the industry, that Vivotek is taking the opportunity to redefine its market positioning for the exciting times ahead with a complete new brand identity.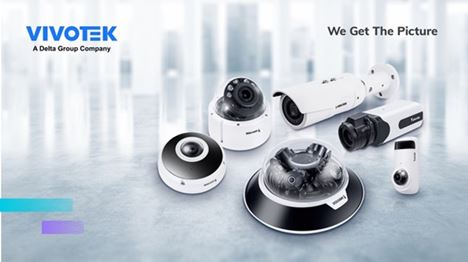 Vivotek's new visual identity is inspired by the concept, "We Get the Picture." The overall look and feel of the latest brand identity projects a modern, user-centric, and digital-friendly design. The colour palette remains blue-toned, but with a brighter hue and with extended variants.
Corporate Video   |  Vivotek Youtube Channel
Contact Info:
Email:  sales@vivotek.com
Website:  www.vivotek.com
LinkedIn: https://www.linkedin.com/company/vivotekglobal/
Facebook:  https://www.facebook.com/VIVOTEKGlobal/
In Summary
For your Business and Applications
As you will have by now seen, the above six, quality, brands and manufacturers, offer a wide-ranging and diverse set of solutions. For versatile fixed installations and mobile applications, your demands for business deployment and project applications can be expertly fulfilled by their comprehensive portfolios. Please do not hesitate to enquire further to any or all of them, via the contact details included for each company.
AboutTSSIA
The Taiwan Safety and Security Industry Association (known as TSSIA) was established in January 2005, assisted by the Industrial Development Bureau MOEA of Taiwan, for cross-domain integration in the Taiwan safety and security industry.
Aiming to promote the development of the local safety and security industry, sourcing and integrating more relevant resources into the industry, the TSSIA acts as a communication platform among the sectors to interact with government authorities for policy, support, and industrial environment.
The TSSIA has a wealth of experience in conducting conferences and seminars in order to help and encourage the improvement and development of the safety and security industry. The TSSIA also motivates more communication through information exchange among businesses, government, and academy & research institutes. In addition to all of these activities, the TSSIA offers its members useful industrial and marketing information via e-papers and online via its website from time to time.
One of the missions of the TSSIA includes efforts to push multinational communication and cooperation for the future and to assist manufacturers in broadening their global marketing campaigns to create a brand-new vision for the Taiwan safety and security industry. This media project therefore, presents you with a selection of six Taiwan-based, fast-growing and quality-concerned premium companies and manufacturers for your information and potential business cooperation.