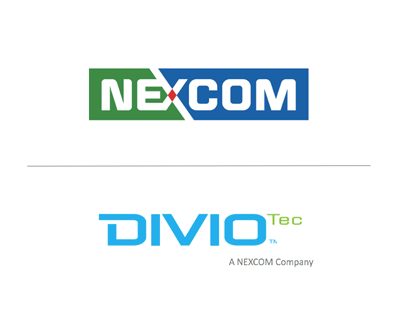 NEXCOM International | DivioTec INC.
9F, No.920,Chung-Cheng Rd.
Zhonghe Dist.
New Taipei City 23586
Taiwan
About the company
Nexcom has expanded the business into Intelligent Video Surveillances industry since 2011. We work with tier-one global brands under ODM and JDM basis including network camera, customized smart video algorithm for vertical applications, and video management solution for industrial hardware platform. We continue to strengthen our full-scale R&D capabilities as well as state-of-the-art precision imaging manufacturing capacity. All of our products are made in Taiwan. Our hardware fully complies with NDAA. For more information, please visit our website here: https://www.nexcom.com/Products/intelligent-digital-security
To synergy resources and serve different tiers sales partners, we invested in DivioTec Inc. as an ecosystem partner for IP surveillance industry since 2020. The company markets DivioTec solutions worldwide and has sales partners in more than 65 countries. Our team is building competence in video cyber security, end-to-end applications and leading the way to the future intelligent vision of AIoT. For more information, please visit our website here: https://www.diviotec.com/
Product Categories
Video Surveillance
CCTV
Number Plate Recognition
Intelligent Camera and System
Intelligent Video Servers
Digital Surveillance Solutions
Digital Video Recorder
Object Counting
Thermal Imaging Cameras
Network Video Surveillance
Intelligent Video Appliances
Video Surveillance

Perimeter Protection
Perimeter Protection

Products
Transportation Network Camera
http://www.diviotec.com/tab/1637/cat/406/
DivioTec's Transportation series cameras are dedicated to capture clear image for traffic applications such as highway, parking area, tool station, intersection, port, metro, railways, and so on. In addition, the Transportation Series offers onboard video solutions for buses, metros and trains.
Panoramic Network Camera
http://www.diviotec.com/tab/1637/cat/407-3417/
DivioTec Panoramic series multi-sensor, multi-megapixel cameras provide an all-in-one solution for capturing wide area video surveillance while maximizing the field-of-view and reducing the total number of cameras required. Our cameras include four sensors uniquely housed in an IK-10 impact-resistant, IP66 environmentally-rated dome enclosure. Models are available with resolutions of 5MP, 8MP each sensor, while each of the four individual sensors are user-configurable to different lens P/T/Z/F positions.
Video Analysis Network Camera
http://www.diviotec.com/tab/1637/cat/433-3417/
DivioTec Video Analysis camera provides valuable and actionable insights for the user. We have embedded people counting, intrusion detection, tampering alarm, motion detection, audio detection, object left, object removed, line crossing, and loitering detection inside the camera to help user act instantly to protect people and property and make the right decisions about the operations.
PTZ Network Camera
http://www.diviotec.com/tab/1637/cat/420-3417/
PTZ cameras from DivioTec use pan, tilt and zoom to provide both wide-area coverage and great detail with a single camera up to 40X optical zoom. Great image quality and the ability to zoom in make it possible to verify detected security events. The cameras are equipped with unique SpeedDry function to optimize the video image and provide sharp images in rainy weather.
NVR Hardware Platform
http://www.diviotec.com/tab/1637/cat/388-3417/
DivioTec NVR hardware platform is powerful and simple to operate. It has been performance-tested to support up to 128 full HD cameras with a guaranteed recording performance. We are also compatible with more than 20 VMS provider such as Milestone, Digifort, and Avigilon.
News