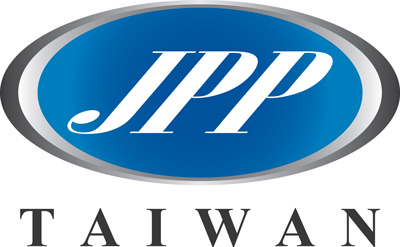 Josefina Pan Pacific Limited
7F-6, NO.12 Fuxing 4th Road
Chien Chen
Kaohsiung
Taiwan
About the company
JPP started the business in the automotive safety industry since 1997, who is professional in design and RV system integrator with Taiwan & China manufacturers for the required customer OEM/ODM projects.
Our product contains LCD monitor, vehicle cameras, wireless video systems, MDVR, truck parking sensor system, AI active ADAS/DMS/BSD system, AVM system, endoscope, accessories, etc. They are suitable for vehicles of any types, ranging from sedan, automobiles, agricultural trucks, excavators, rigid trucks, road sweepers, road rollers, delivery vans to construction vans. JPP serves in more than 30 countries all over the world, in different industries and sizes like automobile industry, endoscope modules for industrial & medical convert applications; cctv surveillance. We have built a reputation as a strong partner in our work with leading suppliers in Europe, USA, Latin America, Japan, Australia and New Zealand.
We're a comprehensive supplied chain partner who is more than the role of manufacturer, provide not only the right solution per customer need but also the great service all the time.
Product Categories
Video Surveillance
CCTV
Intelligent Video Appliances
Digital Video Recorder
Digital Surveillance Solutions
Number Plate Recognition
Intelligent Camera and System
Intelligent Video Servers
Video Surveillance
Digital video storage

Other
Digital voice recorder
Surveillance Systems
Security Systems
Batteries
Safety and Security
Wireless Products

Products
Truck parking sensor system, 77GHz microwave radar sensor system
To provide front/rear/lateral sensor with customized software for blind spot detection and on-screen display.
AI Active ADAS/BSD/DMS safety system for vehicle
Advanced driving assistance system available in driver's inappropriate behavior, vehicle collision warning, pedestrian detection to prevent accident events.
360° AVM system
A 360 degree video system equipped with 4 extremely wide view angle camera to check surrounding of vehicle.
CVBS / AHD / HD / LVDS rear view cameras
Available in different signal format for automobile and cctv industry.
Automotive monitor, waterproof IP 69K monitor
Wide range monitors for indoor / outdoor application in automobile, CCTV, heavy duty equipment industry.
News