10GbE SFP for networks with fiber connection and high data throughput

Surveillance systems are increasingly implementing high-definition PoE-based IP cameras that Konten's industrial PoE Switches provide 10GbE wide bandwidth to transmit the real-time information via fiber transmission. Konten's industrial 10G Ethernet Switches are installed for network system in the campus, there are up to 16 Gigabit Ethernet ports with PoE in Din-rail compact size connecting to different types of power devices, i.e. Dome camera, Public Address System, e-Learning system, VoIP phone, Wireless AP.
In addition, inside an autonomous trucks, in order to identify and analyze the surrounding environment, high-resolution cameras are required to install together with ruggedized design 10Gbe switch to connect AI devices system. In the smart farm, there are unmanned vehicles for transportation and high-resolution inspection, which are used to pick ripe fruits. Also the 10GbE switch is used at the sea-ports powering high-resolution cameras that are used to scan the vehicles and containers. Behind these application environments, different types of industrial-grade network equipments are required to achieve optimized network project.

PoE solution to meet various application requirements
Konten's Industrial PoE Switches provide sufficient PoE power source from 30W, 60W to 95W for the various power consumption PoE PD devices such as IR Dome cameras and other devices in the security surveillance, IoT or Smart City networking management systems.
As a popular model in PoE Booster series, MT-1002G is embedded with PoE Booster for applications where 49~57VDC power is not available for standard PoE power input. With the wide range input 12~57VDC PoE Boost Ethernet switch, additional cost of voltage converters is saved and also efficiency is increased for users to have various devices powered by PoE.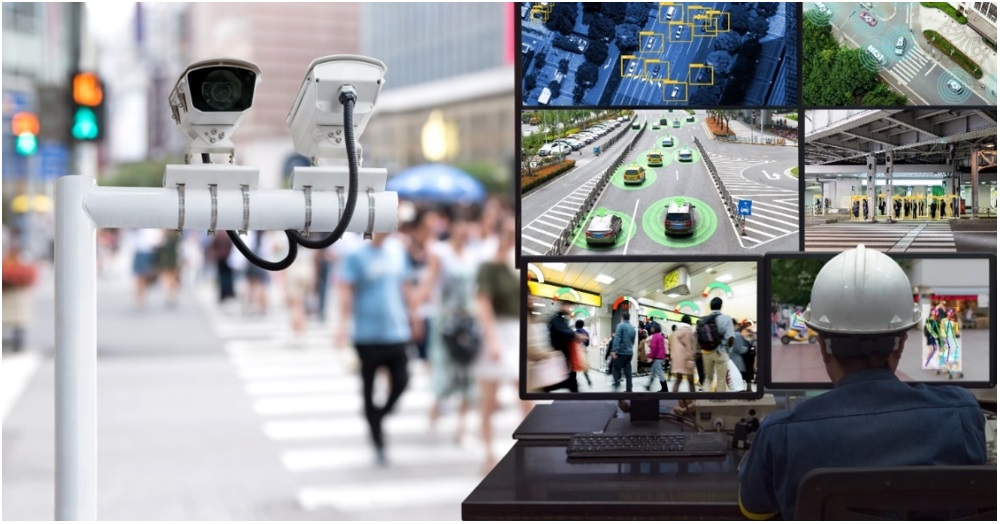 Management features
Konten's industrial Ethernet switches provide useful software features for management and remote control. The advanced feature "PoE Chart Status" can be easily accessed via user-friendly GUI for monitoring real-time voltage and wattage and collect records. Through the feature "Data Collection", an administer can check and store Tx / Rx real-time throughput records per port. It also enables users to choose the time frame to see the peak of usage or find abnormal situation for prevention maintenance. In addition, ERPS (IEEE G.8032) is to perform redundant ring topology for backup system. When it comes to a sudden network shutdown, SNMP alarm trap will be triggered to inform the engineer to notice the issue and solve the problem immediately.
New Industry trend to use Layer 3 switches in Edge Computing Station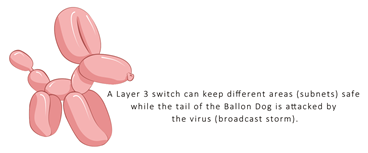 Are Layer 3 switches always used as core switches inside the control center? There are different industry or application trend to implement Layer 3 switches in various scenario. Thanks to the ruggedized design Din-rail Switch in compact size, these layer 3 switches can be installed inside a field side cabinet without air-conditioning
Industrial layer 3 switches from Konten Networks provides an easy way to segment your network into several subnets in various applications. It increases network security and stability using Konten L3 switches to integrate different devices, systems, and subnets into higher-level networks.
Konten Networks provides a good range of various industrial Ethernet switches for core centers and edge sites. They're certified with IEC61850-3, IEEE1613, EN50155, EN50121-4 and EN45545-2 for critical infrastructures and various applications.
about  Konten Networks
Konten Networks originated from the basis of 20 years networking experience with office and factory located in New Taipei City, Taiwan. As a leading manufacturer, we are devoted to design and produce industrial networking devices for harsh environments and critical infrastructure with highly demanding quality which is demonstrated by our rigid quality control, reliability tests, and certification.
Focus on flexibility and mobility service, Konten Networks is consistently dedicated to providing total product solutions from Fast Ethernet to 10 Gigabit, from Layer 2 to Layer 3, 30W PoE to 60W/95W PoE, DIN-Rail to Rack Mounting to satisfy worldwide requirements in vertical markets of transportation, railway, automation, surveillance, and power utility to help build smart cities in the world.
Contact Info:
KONTEN Networks Inc.
TEL:  +886-2-2219-6686
Email:  sales@konten-networks.com
Website: www.konten-networks.com