Perimeter protection remains the first line of defence against intrusion and is a critical element of any security system specified and installed. The customer's expectation is that technologies deployed can cope with the most challenging outdoor environments and provide a high level of detection while not overwhelming security operators with unnecessary alarm events prompted by poor weather.
Intelligent technology
It means perimeter security systems must be able to filter noises through analytics and apply a certain logic to qualify the importance of the event. In the case of the Optex portfolio, we are referring to sensing analytics, eliminating signals generated by environmental changes, analysing the detection signal to categorise activities.
"Our fibre optic fence intrusion sensors, for example, have calibration parameters to tune out vibrations generated by the wind, passing traffic or a small animal, and algorithms to recognise the detection pattern related to a person cutting through the fence, or attempting to climb under or over it," states Mark Cosgrave, Divisional Manager, Western Europe at Optex.
Exact position detection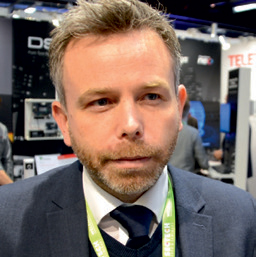 Perimeters can be several kilometres long and for an effective response, it is crucial to be able to quickly and accurately locate the point where a breach has occurred. This can be achieved by creating detection zones or even via exact point location. Zones are typically set to match the fixed camera field of view for video surveillance.
"With our fibre optics systems we can offer up to 25 zones with just one alarm processing unit, while our Lidar technology provides up to eight zones within 100m detection. When integrating our Lidar's X and Y coordinates, the security system can 'see' the exact location of the intruders. Point location within 5 metres on fibre is also something that is becoming available within our product portfolio," says Mark Cosgrave.
Flexibility in settings
Another important consideration in choosing a perimeter protection system is to specify one that can be 'always on' while accommodating day-to-day site operations during or after working hours. It's where being able to have different settings within each individual detection zone, or different profiles for different parts of the day, becomes a huge benefit to the end users.
"It is something we have achieved with our new Redscan Pro Lidar, allowing the object size, sensitivity and alarm output to be independently set for each detection zone and give the customers the versatility they need," states Mark Cosgrave as he finally also emphasises the importance, ensuring that the communication protocols used are secure and that the devices are constantly monitored through a "heartbeat".
"Yes, that is essential too." he concludes.