The use of biometrics in access control systems is becoming increasingly common, especially fingerprint reading. Convenient facial recognition for access control is also in demand, but often difficult to adapt to meet different countries' privacy protection laws. However, Alcatraz AI has succeeded with their facial authentication solution. Their solution the Rock, is not just an unique approach to use the face as a credential, it is also designed in compliance with the latest privacy frameworks including General Data Protection Regulation (GDPR), the Illinois Biometric Information Protection Act (BIPA) and the California Consumer Privacy Act (CCPA).
A rainy day was a trigger
The company was founded in 2016 by Vince Gaydarzhiev, now the chief technology head of the company. He was part of the team that developed Apple FaceID.
The embryo to Alcatraz AI came as during a rainy and stormy day he and his fellow team members were getting drenched while slowly accessing the facility, according to Tad Druart, Vice President, Marketing at Alcatraz AI.
"They fumbled with badges and umbrellas, or misplaced their badge and were trying to talk to security at the entrance. He thought, if I just put my phone on the door I could authenticate people more quickly and securely", states Tad Druart who also points out that Alcatraz AI is not using Apple technology, neither is Apple affiliated with Alcatraz AI.
So, then the ending of the short story about the birth of Alcatraz AI.
"Vince Gaydarzhiev started meeting with some of the world's largest corporations to ensure he understood their enterprise needs and the Rock was born," states Tad Druart.
Several awards
Quickly Alcatraz AI became a well-known name for its innovative approach to intelligent access control, based on face authentication. In 2019 the company received the awards "Startup of the Year" and the "Most Innovative Startup" by the Security Industry Association (SIA). The company was also named "Cool Vendor in IoT Security" in Gartner's 2019 report for its innovative approach to access control using facial recognition. In 2020 Alcatraz AI was also included in the "Top 50 Most Innovative Companies" by Built In San Francisco.
That the Security, Sales & Integration magazine named the Alcatraz Rock as one of the "30 Top Technology Innovations" of 2020 and that Innovation & Tech Today in 2022 awarded the Rock a "Most Innovative Product "in 2022, speaks highly for the technology and problems it solves.
Facial authentication – a new approach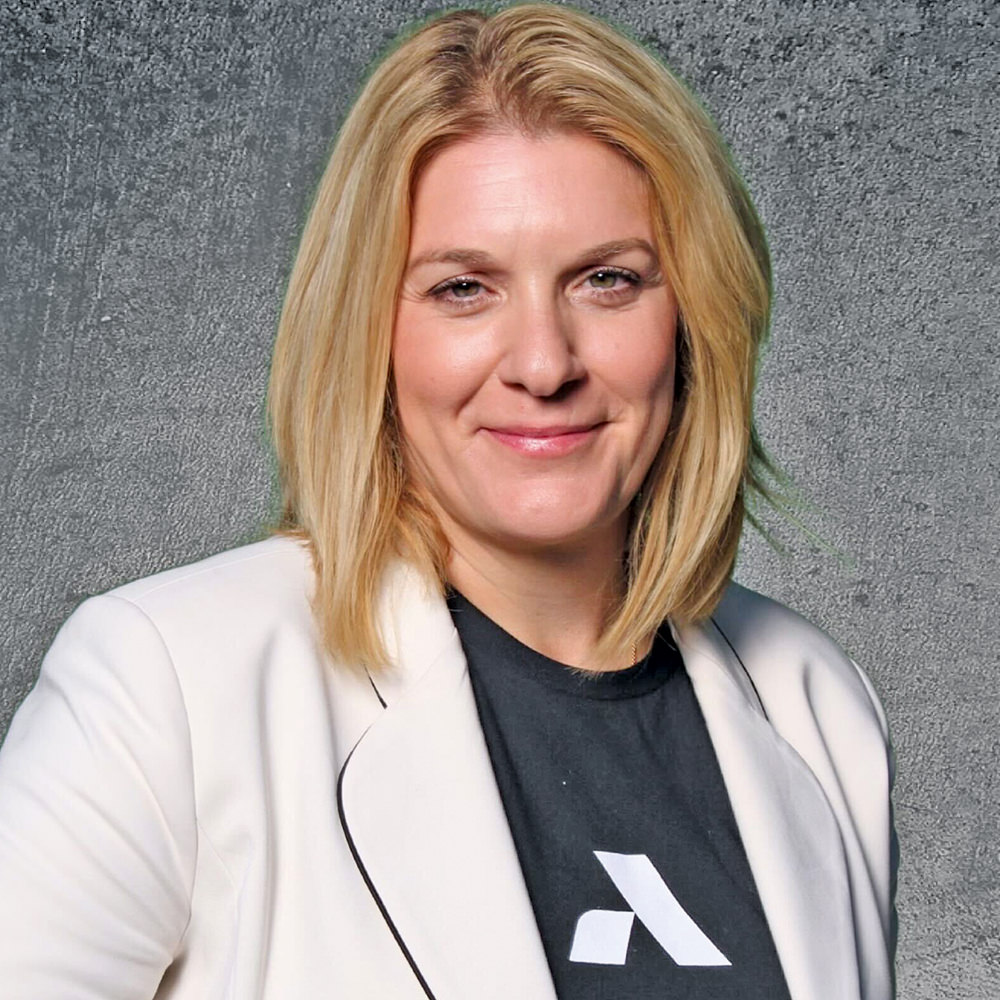 Alcatraz AI uses AI and machine learning to deliver facial authentication solutions that work natively with existing access control systems eliminating the need to rip and replace infrastructure.
But how does Alcatraz AI's facial authentication differ from the more common facial recognition systems on the market?
"Facial recognition software applies algorithmic pattern matching software to identify an individual's face in a digital image or video. Organisations can use it for a variety of purposes, such as verifying a person's identity for security purposes or tracking individuals as they move through a public space," states Tina D'Agostin, CEO of Alcatraz AI.
"By contrast, facial authentication uses the unique characteristics of an individual's face to verify their identity to authenticate the person at access points or for certain transactions. This gets done by using an algorithm to compare a live image of the user's face to reference data to confirm that they are who they are supposed to be and that they are authorised to access a designated space, device or information, such as their iphone."
The approach to privacy that facial authentication offers is something Tina D'Agostin likes to emphasise.
"Unlike facial recognition, which often takes place without either the knowledge or permission of an individual, facial authentication requires the user's consent," she says and adds.
"We take this a step further with our newest feature, Privacy Consent Management. Now, in addition to the technology being opt-in and private, customers can share their privacy processes, policies, and data retention practices with users ahead of enrollment and allow them to provide legal opt-in consent."
Cyber security and secured privacy
For Alcatraz AI privacy and cyber security are of high priority. The facial templates cannot be reconstituted to identify a person, yet they are still AES 256 encrypted at the Edge and are TLS 1.2 encrypted during transmission to the Cloud or TLS 1.3 encrypted for on premise database. And as mentioned, the entire process includes voluntary opt-in, privacy protections and simplifies use for more rapid end user (consumer) adoption.
"We also have features such as the ability to delete data in compliance with regulations or more strict terms should the customer desire that. Eliminating privacy concerns and adopting a privacy first design and delivery posture has enabled more rapid growth," states Tina D'Agostin, knowing that the Alcatraz AI's vision of simplicity, security and privacy concerns have already had a powerful impact on the market, as the Rock, is deployed at some of the most successful enterprises in the world, including supporting access for more than one million employees at Fortune 500 companies
$25 Million investment in global expansion
Since its founding in 2016, Alcatraz AI set out to transform the experience of entering spaces in the most highly secure manner, while enabling a completely passive and frictionless use case at doors for occupants and the security teams that manage them.
Since 2020, the company has seen rapid growth in the US and globally, with Alcatraz solutions being deployed in more than a dozen countries.
Now a new expansion phase will begin as Alcatraz AI has raised a $25 million Series A round allowing the company to open operations in Europe (Nordics) and Middle East.
The round was led by Almaz Capital and included EBRD (The European Bank for Reconstruction and Development), Endeavor Catalyst, Silverline Capital, and Golden Seeds, along with participation from existing investors JCI Ventures (the corporate venture arm of Johnson Controls), Ray Stata and LDV Partners.
"At Alcatraz AI, we believe that safety and security is the first principle, and we are committed to leading a new era of frictionless access control by leveraging the unique power of the human face to make accessing spaces as secure, quick and easy as unlocking your phone," comments Tina D'Agostin.
"We are excited to enter the next phase of our company's growth by partnering with our investors with a strong track record scaling companies globally that deliver next generation technology."
The timing is right
Tina D'Agostin is convinced that the global physical access control market – valued to approximately $70 billion – needs the next generation solutions that enable more modern and secure ways of unlocking where people work, live, study and play.
"Today, the most used credential to enter secured spaces is an access card that can be lost, replicated, or stolen. Alternative technologies, such as mobile and legacy biometric systems have not gained mainstream momentum due to implementation and user challenges. The Rock solves the most difficult access control challenges to creating and maintaining safe spaces.
Differentiated customer base
Today Alcatraz AI's customer base is found in many different verticals, such as:
Corporate campuses/headquarters.
Data centres.
Financial institutions.
Higher Education.
Telecom.
Critical infrastructure (Oil, gas, energy, chemical).
Stadiums and arenas.
Aviation facilities/airports (backend infrastructure access).
Healthcare.
"Our customers are looking for a solution that increases throughput and increases security. In the past, facial recognition has been limited or perceived to be most useful in more secure, multi factor environments, but the Rock changes that making it frictionless and more secure," comments Tina D'Agostin, and mentions the Rock's strongest unique selling points.
"That reduced friction, along with our design which prioritises individual privacy and supports the major privacy frameworks such as GDPR, make it popular with end users who quickly opt in to access points where the Rock is used.
"We've also had success as a better more efficient solution on turnstiles over access cards or other biometrics like iris, fingerprint or palm given the accuracy and speed of our device," Tina D'Agostin claims.
Partner with Axis
The interest for the technology of Alcatraz AI is increasing fast. In early March it was confirmed once again as leader in autonomous access control solutions when it announced a partnership with Axis Communications. The Swedish company will provide Alcatraz AI's flagship facial authentication product, the Rock as part of the Axis family of solutions that improve security and optimise business performance. Alcatraz AI is now a member of the Axis Technology Integration Partner (TIP) programme.
"The way in which Alcatraz AI is transforming how people access buildings and secure areas aligns perfectly with the Axis vision of combining intelligent technology and human imagination to improve security and optimise business performance," comments Tina D'Agostin, CEO.
Together Axis and Alcatraz deliver secure rapid authentication as a single-factor solution or access at the speed of single factor when used as part of a multi-factor system. The Rock's intelligent tailgate detection can send alerts and actionable insights to Axis' access control management software to reduce the threat of a breach due to tailgating and support compliance in zero trust environments.
The combination of Axis access control systems and the Rock's simple and secure enrollment process improves efficiency and effectiveness for both administrators and users. Designed in compliance with the latest privacy frameworks, Axis channel partners and end customers now have an unmatched opportunity to manage and ensure privacy compliance.
"We are thrilled to have Alcatraz AI join our Axis Technology Integration Partner Program," states Drew Pacino, Business Development Manager at Axis Communications.
"Their facial authentication product is truly unique, and by integrating this with Axis devices can offer even more value to our mutual Channel Partners and end customers. We look forward to a successful collaboration with Alcatraz AI."