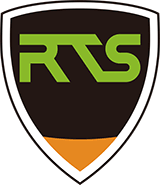 RT Stream International Co., Ltd.
2F-7, No. 14, Xiwei St., Sanchong Dist.,
New Taipei City 241
Taiwan
About the company
RT Stream International Co., Ltd. was founded at the end of 2015. Our team consists of many year experiences of professional security video research and development engineers. We continuously focus on the development of wearable 4G mobile audio-video-alarm device (4G Body Worn Camera). It is a cloud Server platform for audio, video, alarm, and image intelligent analysis AI algorithm. Due to our unique R&D technology and quality, we took the lead in this industry. It is a total solution for application of mobile emergency management control (EMC) system. It combined with live video, audio, and alarm for a variety of professional fields. For instance, military, police, fire-fighting, security, guard, and the applications in various high-tech industries, traditional industries, and power rooms. We always keep customer-oriented and constantly breakthrough with innovate technology. Meanwhile, we provide the most competitive total solutions with high-quality design and made in Taiwan.
Product Categories
Video Surveillance
Video Surveillance
Digital Surveillance Solutions
Thermal Imaging Cameras
Network Video Surveillance

Other
Wireless Communication
Mobile Solutions

Integrated Systems
Integrated Systems

Products
iCommander
Cloud/Private Sever/Client platform software
iCommander Cloud Platform is a cloud platform. It integrates and manages the real-time videos, audio monitoring, multi-terminal intercoms, positioning information, life rescue, task management, video/audio record and playback.
F01
4G Body Worn Camera
F01 is a 4G real-time transmission body camera designed for the military, police, firefighting, investigation, and field inspection, dangerous operations, and other special applications.
EC01
2nd wired Camera
EC01 is a second lens which can be added to F01. It can be installed on the helmet and shoulder.
D01
Decoder box
D01 can be converted to a suitable resolution to reduce the bandwidth requirements. It also supports HDMI TV out, and can be directly connected to the large size TV.
A iCommander server can be connected to three D01 transcoding servers. Each transcoding server can support 16 sets of F01 streaming.
H01
Heartbeat、Altitude
H01 can detect people's heartbeat and transfer the data to the system.
News