By Henrik Söderlund

James McHale, founder and CEO of the market research company Memoori believes the security industry is not grabbing the opportunity as forcefully as it could when it comes to smart buildings. He says:

"Security has to a large extent remained a grudge purchase. It is not something that make people excited. It has been considered as something that has to be done to ensure the ability to collect evidence if something happens. It is not directly impacting the bottom line, but IoT gives the opportunity to become more involved in the business process in the enterprise."
He also stresses that a security manager's job is not to think about business opportunities, so there is no strong incentive to use video surveillance, access control and the like for other things than security.
"They need to get their heads around that and they need to think about how they can sell into different areas of the business. That is how it can develop", James McHale says.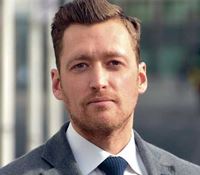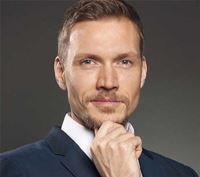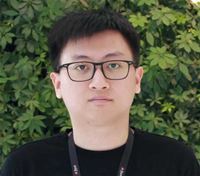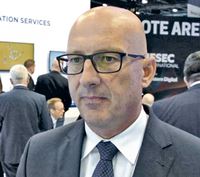 Effective streamlining
Thomas Schulz, EMEA Product Marketing Director, at Assa Abloy Opening Solutions, says that the technology to power security and access control for the next generation of smart buildings and cities is here.
"Intelligent data capture, realtime (or near real-time) analysis and automation will power the buildings of the future. Therefore, wireless, connected, digital door locks will join a web of around 200 billion IoT objects globally. For example, many building systems are used in parallel on a daily basis, often creating unnecessary, duplicated administrator workload across platforms. Connected, interoperable systems which constantly communicate with each other will make this process more efficient. They eliminate redundancy", he says.
Schulz also stresses linking access control devices to other security and building management solutions, such as CCTV or energy management, pushes data between silos which can be analysed further and then prompt actions relevant to overall building management. He says:
"On the most basic level, when the access system knows you are present and (approximately) where you are, functions which vary with occupancy like energy use can adjust automatically. Genuinely flexible access technologies offer rapid scalability, so that when business needs change, security is able to adapt or grow to meet new demands."
Demand for more functions
Jack Lyu from Dahua Technology, stresses that security scenarios have become more demanding than ever. He says:
"Security products or solutions that can only provide "monitoring" functions are becoming less and less popular, because people need more".
Therefore, the market turns towards products that feature multiple functions.
Jaroslav Barton, Director of Product Marketing, Physical Access Control, HID Global, believes blending access control with mobile and cloud technologies enables many new connectedworkplace experiences. He says:
"It establishes a common understanding of trusted identities so that organisations can define who individuals are and what benefits they are authorised to receive. Today's solutions can incorporate everything needed to connect to and interact with a building's other security systems, services and enterprise applications. They also boost building security and performance while giving users the same kind of digital experiences in the workplace as they enjoy at home".
He also says occupancy management is one of the main deliverables enabled by IoT. It allows organisations to know when employees and visitors enter or exit the building, easily understand occupancy of the building, at floor or room level, set up virtual security zones and automated alerts or alarms for violations, and locate building occupants in the event of an emergency.
Reduced costs
How can security technology offer other functions that add value for the customers? Thomas Schulz believes access control devices can make a significant contribution to an organisation's energy efficiency. He says:
"Estimates state that commercial buildings currently waste up to half of the energy they consume. Smarter energy management can help to minimise the waste. Access control plays a pivotal role here, because if your building management system knows who is present, it can modify heating or cooling systems automatically. This optimises comfort for occupants, while reducing energy consumption (and therefore costs)."
Jack Lyu stresses that the development of face recognition access control technology brings more added value: higher efficiency with touchless access, less companies' management costs, and additionally, face recognition solves the problem of users forgetting their password or forgetting to take their card when leaving, delivering great convenience. He says:
"In addition, replacing physical cards with face recognition also saves user expense in the long run".