The aviation industry is regaining its momentum, reaching around 80% of pre-pandemic levels. However, as airports become busy again with passengers, flights and freight, and staffing issues and security threats increase, airport security has become more complex and requires advanced, precise technology to maintain stringent security standards.
"The airline industry's profitability relies on keeping planes in the sky. Any disruption to the flow of air traffic in and out of an airport can impact its and the airlines' fortunes and reputation," states Mark Cosgrave.
Perimeter Protection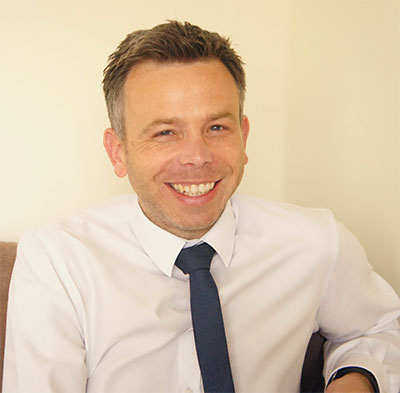 Mark Cosgrave is convinced where to begin when securing airports and contributing to the airlines' continued recovery.
"Effective security starts at the airport perimeter fence, which can be hundreds of kilometres long with CCTV and video surveillance. Reliable security systems incorporate detection technologies that accurately identify and locate intrusion. Fibre optic cable or fence detection systems do just that," he states.
"These perimeter intrusion detection systems can be buried or mounted directly onto the fence line. If somebody tries to jump over, peel or cut the fence or if a vehicle crashes into it to gain access, the precise location can be quickly sent to the security control centre."
Lidar for precise detection
Mark Cosgrave particularly emphasises the opportunities that Lidar technology opens.
"Lidar detection can further strengthen security by creating virtual walls up to 100m long and precisely identify any incidents or loitering near the fence line, meaning staff can take the most appropriate action. Optex has found that combining technologies helps tailor the system to each airport, whether located in snowy Norway or sunny Spain."
Parking security
Mark Cosgrave also mentions the value of using different systems to monitor public areas at the perimeter, such as long and short-stay terminal parking and vehicle security barriers and help protect valuable car parking revenues.
"Newer microwave technology, like Optex's ViiK vehicle sensors, for example, distinguishes between a person walking up to a barrier holding their number plate up to the camera from an actual car exiting the car park and detects drivers piggybacking out of parking facilities or into secure areas. They are easier and cheaper to install or replace than traditional ground loop systems because they do not need civil or ground works."
Internal Vigilance
Between perimeter fences and airport buildings, vehicles, luggage, and people are constantly moving between aircraft hangers, warehouses, control towers and datacentres. Here, technologies like Optex's Redscan solutions can monitor all the traffic and provide security by detecting unauthorised access, according to Mark Cosgrave.
"Near buildings, lidar systems are perfect for detecting people or vehicles as they approach. It pinpoints intruders whilst ignoring the surrounding area and regular traffic. They protect quieter rooftops that are vulnerable to intruders tampering with or trying to steal lead flashing or solar panels, for example," he comments.
Securing the Cargo Zone
As online shopping increases so too does the importance of airfreight hubs and the bonded warehouses that store precious cargo waiting to be transferred to trucks and airplanes.
"Whilst lidar technology can protect the outside perimeter, inside the building, various infrared and microwave technologies detect body heat, movement, or the presence of people. It prevents theft of valuable goods from storage rooms or areas within the warehouse and ensures compliance with tax regulations for goods in transit", states Mark Cosgrave.
Streamlining Passenger Movement
Within the airport terminal, passengers must also be carefully monitored to ensure they stay airside until they pass through passport control and security.
"One European airport discovered passengers were discarding their passports as they approached passport control, to arrive undocumented. Optex's lidar technology was installed over the security checking area to detect any passports thrown," explains Mark Cosgrave.
Airport operators are also keen to create open, relaxing shopping malls which help generate huge revenues for the airport, and calm nervous passenger, so any detection system must be discrete, which is another reason to use Lidar technology, according to Mark Cosgrave.
"Lidar is invisible to passengers and creates virtual internal barriers, which, when crossed, will alert security, and provide the perpetrator's exact location. It can be installed for each shop and programmed to match the opening and closing times," he says.
Fit For Future Flight
From massive international airports to smaller regional ones, every facility has its unique security needs.
"While they differ in scale and sophistication, they all share a common need: dependable security with minimal false alarms. As aviation continues its ascent, it's paramount that our airports remain safe and efficient havens for all travellers," concludes Mark Cosgrave.