The Taiwan External Trade Development Council (TAITRA), Taiwan's foremost nonprofit trade promoting organization, will conduct a new product launch livestream event on 20 August 2020 at 15:00 (GMT+8) to promote lab-certified cyber-secured IP cameras and their brands. The event, co-organized by TAITRA and TSSIA (Taiwan Safety & Security Industry Association), will present the latest technologies from seven leading brands: VIVOTEK, GeoVision, A-MTK, Everfocus, Lilin, Hunt, and iCatch.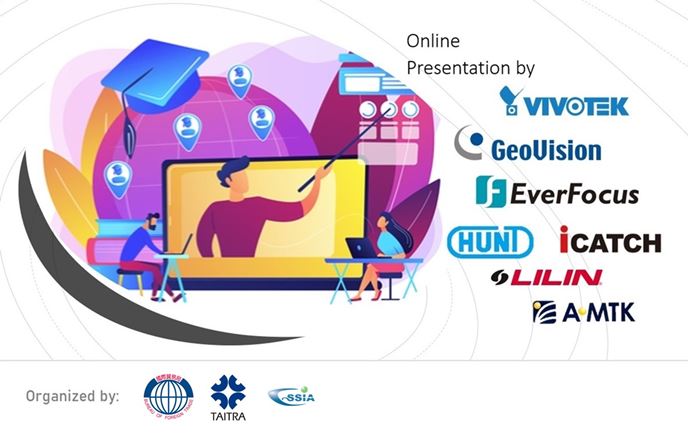 In late 2017, Taiwan brought together the industrial elite, specialists in cyber security, and scholars in the field to develop "The IoT Cyber Security Standards and Testing Specifications". Today, more than 13 Taiwan-based manufacturers have successfully put their IP cameras (models) through a strict lab test and inspection process to receive the certificate of the nation's Cyber Security Standards & Regulations. The first tier of seven leading brands will present their products and solutions online on 20 August.

The st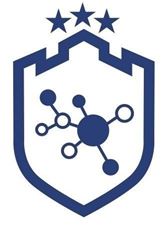 andards for Video Surveillance System Series (TAICS TS0014-1 v2.0—forIP Cameras, TAICS TS-0014-3—for DVR, and TAICS TS-0014-4 v1.0—for NVR) are said to be 72% compliant to the requirements of UL2900, according to III (The Institution for Information Industry), a think tank and R&D organization for the Digital Economy, Industrialization and Talent Cultivation. The standards and regulations will be reviewed and updated under the supervision of III when any industrial feedback or market complaints are raised. 
(pic above) It is the seal of Certification on "The IoT Cyber Security Standards and Testing Specification"
Following the online presentation, one-on-one trade meetings will be arranged for interested buyers.
Presenters:

VIVOTEK, an in-house R&D design manufacturer in Taiwan is the world's first IP surveillance Solution embedded with anti-intrusion software.
GeoVision, with 20 years of accumulated experience and expertise in video processing and related technologies, is the first Taiwanese tech company certified by TAICS (Taiwan Association of Information and Communication Standards) to pass Level 2 of video surveillance system security standards.
LILIN has actively deployed considerable AI/Deep Learning cutting-edge image analysis with cybersecurity enforcement into their products and solutions.
Everfocus, a brand and manufacturer, specializes in producing IIoT-controlled computing solutions to contribute to better and safer lives.
An OEM/ODM manufacturer with a unique identity, HUNT offers strategic surveillance solutions that require customized technology.
With strong R&D in both software and hardware, iCATCH's digital video recorder is extremely popular due to its simple and easily understood interface.
A-MTK, dedicated to developing leading network technology products for humanity, offers smart traffic and smart parking solutions to partners worldwide.


Remarks:
1.  The time session to sign up for the event has been due as over booked.
2.  For whom are interested in the event but failed to book in, please click here to keep tracking on the event page of Taitra.  After the online presentation, TAITRA may upload more information on the site for post-event reviewing and business matching.
Organizers:  

Founded in 1970, sponsored by the government and industry organizations, TAITRA assists enterprises to expand their global reach. Headquartered in Taipei, TAITRA has a team of 1,300 specialists and operates 5 local offices in Taoyuan, Hsinchu, Taichung, Tainan and Kaohsiung as well as 63 branches worldwide. Together with Taipei World Trade Center (TWTC) and Taiwan Trade Center (TTC), TAITRA has formed a global network dedicated to promoting world trade.  For more information, please check online at www.taitra.org.tw.

TSSIA (Taiwan Safety and Security Industry Association) was established on January 28th, 2005, assisted by Industrial Development Bureau MOEA, Taiwan, for cross-domain integration in Taiwan safety and security industry.  TSSIA is aimed at assisting Taiwan government to promote the development of local safety and security industry, sourcing and integrating more relevant resources into the industry, and acting as a communication platform among sectors to interact with government authority for policy support, Industrial environment. For more information, please click here.
Ad by BOFT