End-to-End Video Security Solutions for Hazardous Environments
Safety is a priority across all business sectors in today's world, and especially for industries such as manufacturing, industrial and oil & gas facilities where risks of explosion are of concern. Facility managers are responsible for establishing a safe environment that meets regulatory standards and improving efficiency throughout their operation.
To ensure compliance at mission-critical job sites, Pelco now offers the ExSite Enhanced 2 series, a new line of explosion-proof cameras that delivers a stainless steel design, superior image quality and enhanced analytics, enabling site operators to proactively detect threats or anomalies while identifying potential vulnerabilities.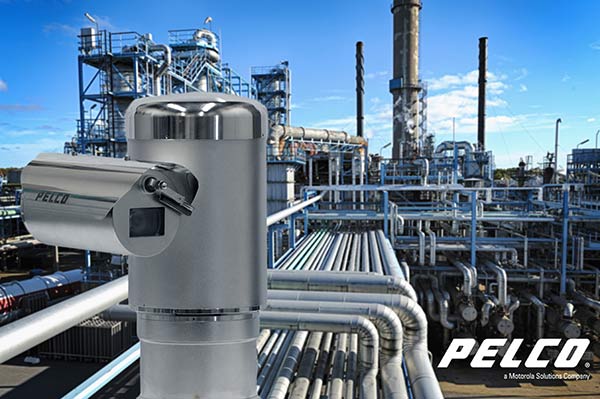 Built & Certified To Meet Industry Standards
High-risk sectors have rigid regulations to ensure the safety of their staff and facilities. Video security cameras on site must be robust and pass through stringent quality assurance processes, built to work in extreme environments and withstand trauma to the exterior.
The ExSite Enhanced 2 series meets industry requirements by offering a rugged, stainless steel housing reducing the risk of explosion from potential sparks emitted by the camera. With up to an IP69 rating, these cameras offer protection from water, high wind, and extreme temperatures with an operating range of -40° to +60°C while maintaining up to T6 (<85°C) surface temperature specifications. In addition, the ExSite Enhanced camera line is Marine certified by Lloyd's Register to be resistant to corrosive elements.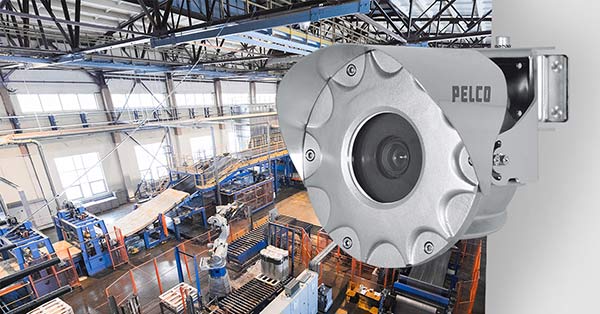 Making Monitoring and Detection More Efficient
While safety is always the priority for high-risk environments, explosion-proof cameras also include additional features that help increase operational efficiency. The ExSite Enhanced 2 camera series captures exceptional imaging in low light conditions that allow users to monitor more closely and detect the exact moment when intervention by staff is required.
Combined with Pelco Smart Analytics, the cameras feature enhanced object detection and classification, enabling facility managers and IT directors to proactively detect threats or anomalies while identifying potential vulnerabilities, such as when team members are in restricted areas.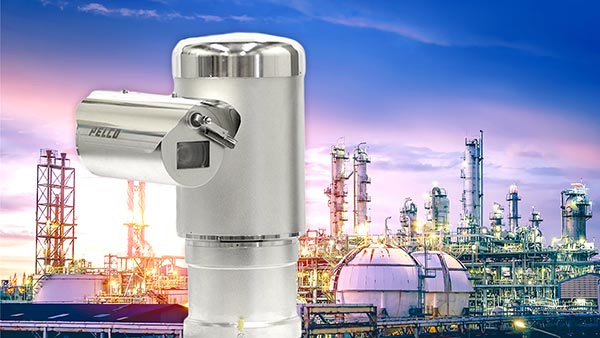 A Rugged Security Solution That Helps Ensure Safety And Operational Efficiency
With the ExSite Enhanced 2 series, operators can rest assured that they have a certified video security solution that meets design and environmental requirements for their facilities. Security professionals also improve real-time responsiveness and ensure business continuity by utilizing the advanced features and analytics included with the camera solution.
For more information on how operators can use the ExSite Enhanced 2 series to enhance safety measures and operational efficiencies, request a free demo today!
About Pelco
Pelco, a Motorola Solutions company, is an industry leader in video security solutions, creating technology that enables you to put your world into focus. Pelco is committed to innovation through advancing the design and manufacturing of video surveillance and security technologies to address the greatest challenges facing customers in today's modern enterprises.
By empowering organizations with intelligence, Pelco uses the power of video data to create a smarter, safer world.
Learn more at www.pelco.com