Yuang Light was established by Ching Yuang in 2013, when he began working as an agent for Suiden and then branched out into manufacturing high watt LED lighting, ventilation systems and spot coolers since 2002. With the full support of the mother company, Yuang Light launched its own range of products --Yuang Light and Yuang Tools in the first year and earned a good reputation with goodwill due to excellent product quality and service throughtout the world that still stands today.
One of our exceptional products is the LED Balloon Lighting series. They can be used in many unexpected ways, such as construction sites (eg road and building repairs), industrial parks outdoors, outdoor concerts and more possible activities. As long as the LED Balloon light towers are properly and safely set up, they will be the ideal lighting solution for a variety of virtually unlimited areas of activities and requirements.
What are the advantages on the LED Balloon light tower?
First, the Balloon Light tower system is high efficiency; it comes with 150 lumen per watt output and provides 360-degree glare-free lighting. One LED Balloon light could replace multiple traditional lights and therefore actually cut down on over all expenditure. The Balloon Light tower offers a consistent and reliable light source to keep undergoing projects on time and on budget.
Second, It is time saving. The Balloon Light can be easily setup in 1 minute, yet it is easy to carry and transport.
Third, the portability. Our LED Balloon light is compact in size, and can also be set on a trolley for high mobility. It supports using either commercial power or a portable generator attached to the cart.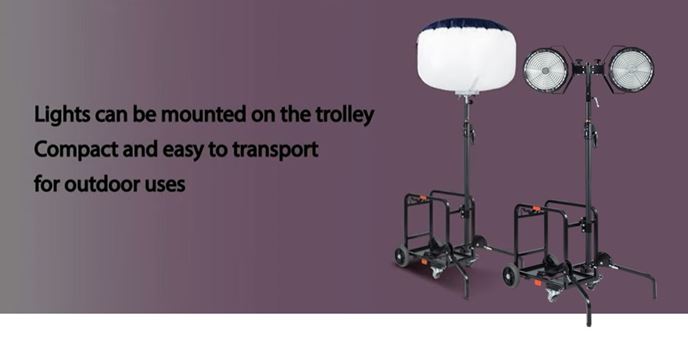 Last but not least, it is safe to use. The LED Balloon light is designed with a built-in fan to cool down the lamp; this helps the light tower to avoid over-heating and prevent it from catching fire. Further, its fabric outline design makes the omni light unique in appearance yet it provides enough glare-free illumination and at the same time avoids dazzling drivers or pedestrian's eyes. Applying the LED Balloon light towers on construction sites will increase brightness for outdoor activities whilst offering both health and safety benefits.

The LED Balloon series has four (4) different options offered in its line--Tiny, Mini, Midi, and Maxi. In addition, there is an Ultra bright panel light product, Mobile Lighting Tower, also added to the range of products to emit undiffused, directional light for all types of construction use.
For more details of Yuang Light products, please check here.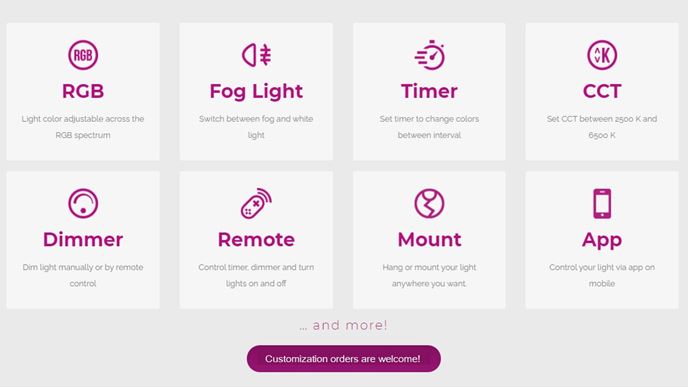 Our lights can be custom-made with colour adjustment (across the RGB spectrum or converted to fog lights) on request, and/or with a timer (can set required interval in seconds) for different colour display, different shapes of light balloon and/or different trolleys/tripods are also an option, as well as adding a dimmer control (can be set by manual or remote-controllable). All kinds of customised orders are welcome.
Thanks to the close relations that we have nurtured with our valuable partners and clients around the world, we have received feedback offering a great deal of invaluable experience and ideas, to help support us continue with our excellent design and production. The company is proud to say that Yuang Light products has received international certification, such as CE, PSE, ETL and RCM,...etc. All of the Yuang Light products are made to the highest standards at the factory in Taiwan; Yuang Light products can be found in Japan, South East Asia, the Middle East and Europe.

To get further support, please contact:
Yuang Light

Email: info@cyuang.com 
TEL: +(886-2) 2268 0546 (Attn: Ann Liu)
Website: https://yuanglight.com/