Wireless and mobile
IHS Markit forecasts that 44 million mobile credentials will be downloaded by 2021, up from just 1 million in 2016.
When Vanderbilt recently listed some of the main trends in the access control market, the company stressed that mobile access control is in high demand right now from end users looking for a way to incorporate their mobile phones with certain access levels within their organisation.
Businesses see mobile solutions as an opportunity to enhance flexibility by integrating mobile access into offices at varying levels.

Wired to wireless
Customers seek a better experience from building security and according to Thomas Schulz, Assa Abloy EMEA Director Marketing and Communications for Digital and Access Solutions, making use of convenient technologies like smartphones seems like a logical starting point. He says: "In fact, we do detect fast-growing interest in mobile credentials: unlocking a door with a smartphone, in other words."
Thomas Schulz also stresses that there is an on-going migration taking place from wired to wireless electronic locking in business premises. He says: "In our 2018 biennial survey of senior security professionals, the share of respondents with a fully-hardwired access control system fell below 50 per cent for the first time. Wireless solutions with secure, battery-powered locks are spreading fast."
Dahn Sadarangani, Regional Sales Manager for Northern Eastern Europe at HID, believes mobile access solutions is the biggest access control trend for the mid-end market. Using the mobile device offers several advantages to end users, such as convenience, efficiency and security. There is no need to carry a card, you can open the door from a distance, and there is intuitive user interaction with "Tap", "Twist and Go" and widget options. Physical access administration is made easier with online processes and each mobile ID can be bound to the device, you have the possibility to revoke credentials over-theair and you can address vulnerabilities quickly through remote updates.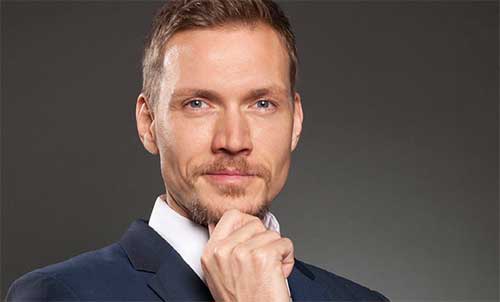 Cloud solutions and access control-as-a-service
The acceptance of cloud products and cloud services are increasing within access control. They provide benefits such as quicker installation time, automatic software updates, flexibility and mobility, managed services and increased cyber security. Also, you can investigate alarms, enable/ disable credentials and view footage tied to access control systems from any location at any time.
IHS Markit has estimated that the access-control-as- a-service market revenues will increase to 950 million dollars by 2022. The demand for access-control-as-a-service has grown rapidly over the past five years, and this growth is expected to continue according to IHS Markit. It is increasing the penetration of access control systems in buildings, and many end users are owners of small and medium-sized businesses who have never owned an access control system before.
Tom Rockliff, Regional Sales Manager for Northwestern Europe at Johnson Controls, believes cloud services and access control-as-a-service will be very prominent in the future, at least in the medium and low-end market.
He says: "I think the monthly subscription model will become a more regular route to market. People have now started to pay a monthly subscription rather than make an outright purchase."
However, this model is easier for big system integrators to implement, because of the revenue collection model. Tom Rockliff says: "Smaller players do not usually have the infrastructure to collect the money, whereas the large companies do".

Integration and ID management
Integration is another major trend in the access control market, for example between locks, readers, intrusion, security cameras and video management systems.
Vanderbilt recently cited statistics from a recent survey that showed 36 percent of access control installations in educational settings now include video or intrusion, a trend that the company says is reflected in customer demand. An integrated, cloudbased access control and video management solution allows users to seamlessly monitor access activity and link events at doors with integrated video.
Thomas Schultz from Assa Abloy thinks that the question of standards and integration is only beginning to be addressed.
He says: "Security professionals – from our survey data and anecdotally – recognise the importance of integrating multiple security functions within a single environment. The whole 'smart building' paradigm hangs on doing this well. The easiest, most cost-effective route to integrated systems is via open platforms and agreed standards."

Data-driven decisions
Thomas Schultz also states that open standards make scalingup more cost-effective and future-proof large investments in access control. He says: "Procurement is about the long run. Our industry's future will include better interoperability between building management systems."
Dahn Sadarangani sees the growing interest in alternative use cases of identity management beyond just security as the biggest access control trend for the high-end market.
He says: "A good example of this is building occupancy management, according to a recent study the majority of offices around the world are 50 per cent under-utilised."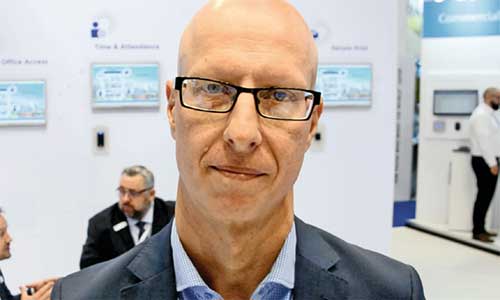 Dahn Sadarangani also stresses that a number of factors influence the modern work environment, including changing work styles, mobile technologies and shifting business needs. Building occupancy management provides insights and enables data-driven decisions on the scaling and repurposing of office space.
He says: "Building occupancy management can provide the real-time location of any individual meaning in the event of an emergency, this gives an instant indication for security personnel and first responders over who is still in the building, and on which floor they are on."

Set up exclusion zones
Furthermore, he says that coupling building occupancy management with physical access control can also elevate building security to another level. For example, the building occupancy management system can be calibrated to set up exclusion zones that alert security staff when certain individuals enter a prohibited zone.
"Additionally, automated alerts and event notifications can be set up for when a specific person or group has either entered or left a designated area", he says.

Old cards and future technology
Tom Rockliff from Johnson Controls does not think that cards will remain as a credential in the long run.
He says: "We have a card in our hand, we have a card in our eye, and I have a credential in my watch and in my phone. So, I think the market for physical cards will decline, not yet, but it is just about to start decline."
Except the convenience of not having to carry around cards, he points out that there is a carbon footprint to consider as well. But there are also security reasons for why cards, or at least some of them, might vanish.
Tom Rockliff says: "Wiegand and other technologies that can be hacked, they can only exist in the residential market in the future. Card cloning and Wiegand sniffing and all the different types of activity to get into those lower technologies is making that market very difficult."
OSDP (Open Supervised Device Protocol) is one of the more secure access control communications protocols that has gained traction lately. It is much more secure than old protocols like Wiegand and protects readers against hacking using AES-128 encryption.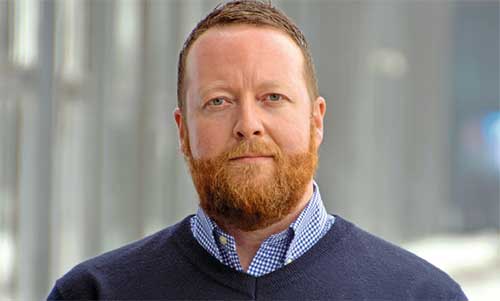 More biometrics
Biometrics is another field within access control that is projected to grow. For example, a market research report from Marketsandmarkets shows an estimated growth from 16.8 billion dollars from 2018 to 41.8 billion in 2023, at a compound annual growth rate of almost 20 per cent. Demand from the travel and immigration market is forecast to hold the largest share of the biometrics system market.
Tom Rockliff stresses that Bluetooth low energy and mobile credentials are becoming a much more popular requirement, but also biometrics.
He says: "Facial recognition seems to be the preferred flavour of the moment. It is usually for high security applications like banking and military. We have been successful with a couple of deployments now in the financial sector and high security for perimeter protection and buildings. Once inside a perimeter, people are using a card, but in the actual crossover from public to private, facial recognition is a success now."

Main adoption
Dahn Sadarangani stresses that biometrics have rapidly expanded into our daily lives, as millions of people utilise fingerprints to unlock their mobile phones, or access cash through ATMs.
He says: "This mainstream adoption is also driving the increasing demand for biometrics in physical access control systems, as it offers increased protection and convenience. Using fingerprint biometrics for physical access security offers customers convenience as fingerprints are unique, cannot be forgotten, lost or stolen."