The identity of people and things is the key in both smart buildings and smart cities, which must be characterised by efficiency, sustainability and safety. That whole thinking is in line with what cloud-based access control offers, according to Acre's marketing manager Ross Wilks, who gives his views on the advantages that cloud-based access control offers compare d to traditional on-premise access control systems.
Cloud-based access control can be a valuable tool or service for any organisation looking to track and manage their access control system, on-site or remotely. When coupled with a surveillance system covering access points, a quality access control system ensures that only authoris ed personnel access the sensitive parts of any secure building. But what separates traditional access control systems from cloud-based access control systems?
"The big difference is that while conventional access control systems are typically managed and operated on-site, cloud-based access control systems can be managed and operated virtually anywhere via the cloud. However, numerous benefits present themselves to both end-users and integrators," states Ross Wilks.
Mobility and Flexibility
One of the main advantages, according to Ross Wilks, is that cloud-based access control systems provide mobility. With the capacity to manage and operate systems through the cloud, users can do so virtually anywhere using an Internet connection and a mobile or web browser or app rather than an on-site location. In a post-Covid-19 landscape, this can be a valuable capability to possess.
"The mobility and flexibility that the cloud provides allow organisations to manage their system remotely, adding an extra layer of flexibility for day-to-day operations. Take staffing changes, for example. Suppose an employee with access to sensitive areas makes a sudden exit from a company. In that case, that security team needs the ability to revoke their access to the site at a moment's notice. With a cloudbased system, this is no longer a problem," says Ross Wilks.
Ross Wilks also emphasises the power to grant and revoke access from individuals – be it in the office or at home - makes the process more manageable for the security team and ensures that sensitive materials are secured promptly after the loss of a team member.
"In addition, updating and maintaining the access control system is made easier on the cloud by providing staff members access to it remotely, allowing them the option to create modifications at any point in time. With traditional access control systems, organisations often experience problems with active key cards that weren't adequately deactivated, creating potential risks and possible security breaches."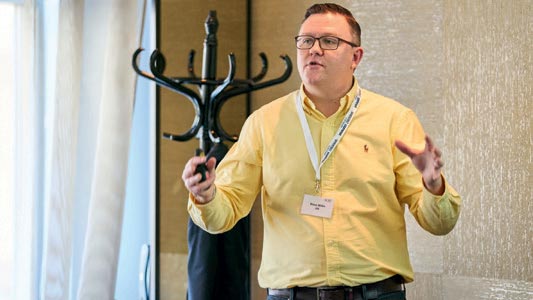 Ease of use
In general, cloud-based applications are often considered userfriendly and straightforward to comprehend, claims Ross Wilks.
"With the mobility provided by the cloud and flexibility with multiple platforms and devices, security team members with access to the system will likely find the cloud-based applications preferable over the on-site alternative, given the options for customisation and simplicity for each available device," he says.
"With a solely on-premise access control system, training can take longer, and more responsibility is placed on the heads of the security team. While most security teams are able to appropriately use on-prem systems, the cloud creates a streamlined and simple solution that protects the infrastructure and cuts down on human error."
Lower Costs
Ross Wilks also highlights that cloud-based systems offer companies the option of a lower total cost of ownership, mentioning that the cloud can save organisations money by negating the cost of data storage on-site, the cost of powering extra hardware, and unnecessary on-site servers.
He also points out the business models have important differences. Traditional on-premise systems require an upfront investment meanwhile a cloud-based solution is an operating expense, which offers many advantages and ultimately depends on the package selected, according to Ross Wilks.
"By moving access control to the cloud, none of these costs that come with operating on-prem are present, and all of these costs are covered in one fee from your cloud provider. When on-site access control data storage and maintenance costs stack up, it may be time to consider switching to an off-site alternative."
Data Redundancy
In the world of access control, retaining data is essential. It helps security teams track who is allowed access to certain areas of a site, and it ensures that individuals are who they say they are. It also ensures that data is protected in the case of an emergency. For instance, power failures, workplace accidents, hardware and software malfunctions, and various other factors can cause valuable company data to become compromised. However, this is only a problem if the company's security data is stored on-premises, claims Ross Wilks.
"Additionally, users can rest assured knowing that their data is cyber-secure and their system is compliant with the latest regulatory, security, and privacy regulations. When an organisation's access control data is stored in the cloud, we can rest easy knowing that the likelihood of catastrophic data loss is dramatically reduced due to the redundancy that the cloud offers with off-premises data storage," he says.
"This is not to imply that companies should not store data on-premises, but ensuring data redundancy makes for an excellent insurance policy."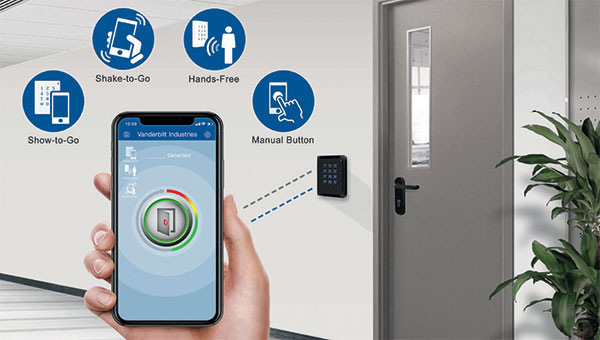 Easier Installation
With on-prem access control, companies often rely on abundant hardware to connect their various access control applications to one unified system. More often than not, this turns out to be costly and time-consuming, according to Ross Wilks.
"With a cloud-based system, companies can save time and money by avoiding tedious installations by linking their devices to the cloud. By connecting on-premises hardware and software to the cloud, access control installations can be made faster, easier, and more convenient overall for everyone involved by avoiding tedious maintenance and updates. Instead of halting day-to-day operations to update system software, companies can update everything all at once from the cloud, providing a smooth, seamless transition for workers and visitors alike."
Sustainability
Furthermore, Ross Wilks claims that organisations looking for longevity, sustainability, and environmentally friendly solutions in their security infrastructure should seriously consider the cloud.
"Cloud solutions have been proven to help reduce an organisation's carbon footprint. Besides the numerous benefits for both users and integrators, organisations that embrace cloud computing and storage solutions can decrease the emissions of running applications. In some instances, this can be reduced by 90% compared to using on-premise solutions," he says.
Simple Integrations
"Integrations make the world of access control go round," states Ross Wilks. He says that the ability to quickly and effectively integrate other valuable, highly soughtafter pieces of software into your hardware or the ability to make a piece of software compatible with hardware from other companies is a trait that genuinely sets highquality organisations apart from the rest.
"Due to the nature of the cloud, it is much easier to integrate access control software into other systems, such as surveillance systems, intercoms, touch screens, and various other applications. Virtually any device with access to the Internet can be made to access the cloud, so it's no surprise that cloud-based access control integrations are quick and easy compared to traditional access control integrations. But it is important to make sure that the hardware is compatible with the cloud provider's solution beforehand".
Customisation Options
While cloud apps are easy to figure out and are generally user-friendly, that doesn't mean the cloud is a 'one design fits all' solution.
"Given the nature of most cloud applications, it can be reasonably easy to customise the user interface, depending on the app. But more importantly, security personnel can customise the system itself. With the proper credentials, administrators can grant and revoke permissions, create varying levels of access for specific staff members and visitors, and develop notifications and alerts when activity is detected in the building," says Ross Wilks.
"With an on-prem access control system, making such changes would be tedious and time-consuming, but on the cloud, it takes a few clicks and the proper credentials to tailor the approach to your liking."
Scalability
Finally, the cloud provides endless options for scalability. For instance, what if an organisation has multiple sites? With on-prem solutions, this can become a problem, as numerous access control systems would need to be set up individually, each operating independently of one another.
"This can be time-consuming, as well as costly. However, with the cloud, access control systems in multiple locations can be managed and operated remotely from the same device, virtually anywhere, on any device", states Ross Wilks and adds another important advantage.
"By switching to a cloud-based solution, organisations don't have to rely on IT team members to correct all system malfunctions, given that providers can maintain the systems at their end, allowing IT workers to focus more on hardware problems at their respective building".