During these unprecedented times, cities and governments are operating on already constrained budgets, and its human resources are thinly stretched due to the increasing demand for monitoring of restricted activity. Pelco's Sarix® Enhanced 3 Fixed IP camera and Occupancy Counting Solution can provide cities and governments with cost-savings, operational efficiencies and compliance oversight.
Cameras for Challenging Conditions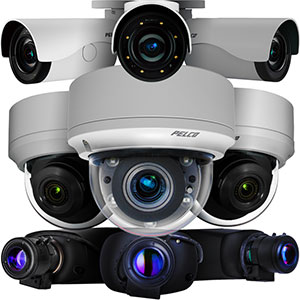 The Sarix® Enhanced 3 Series is a leading fixed IP camera built for applications, such as cities, where there is a need to extract critical video security footage in challenging lighting and environmental conditions. The best-in-class camera line has resolutions up to 4K, robust image stabilization, adaptive IR and excellent low light and True Wide Dynamic Range enabling security professionals to capture images with clear details. In areas where lighting conditions are unfavorable, security professionals will be able to clearly see if people are moving around in restricted areas. The camera's Smart Compression technology reduces storage costs to preserve video quality and can lower bandwidth and storage requirements by up to 70% for continuous monitoring of activities.
AI-Powered Analytics
The camera includes advanced capabilities such as AI-powered analytics which improves video operator efficiency and reduces human error. In situations where continuous monitoring is required no matter how diligent a security operator monitors video footage, fatigue takes its toll and potential threats may be overlooked. The Advanced Analytics automatic detection feature reduces the chance of operators missing potential threats, and provides the analytics ability to easily categorize objects in a scene resulting in improved detection of actual threats versus false alarms.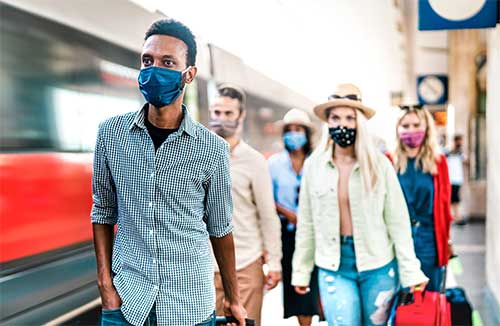 Occupancy Counting Solution
Pelco's Occupancy Counting Solution can ensure compliance with social distancing requirements. The solution provides a real-time occupancy count against user-defined occupancy limits to ensure there is an accurate count. Not only does this solution provide an easy and efficient way to monitor facility occupancy rates, but also reduces staffing costs associated with manually counting people. This solution provides cities and government officials with compliance oversight.
Interested in learning more about how Pelco's solutions meet the demands placed on cities and governments by COVID-19 click here.