"AIoT will profoundly boost the future development in security industry," explains Bob. "With its core strategy of the year — Driving Innovation to an AIoT Future — Dahua Technology commits to further enhancing technology and product development in the pursuit of a better user experience and greater usage efficiency."
Since 2008, Dahua Technology has been committed to innovation, and successfully promoted its own-brand solutions with quality services to 180 countries around the globe. Through the accumulation of experience in the field and know-how gained with clients over the past decade, Dahua Technology's core products for 2021 are released to precisely answer the needs of vertical applications, such as Residential and Commercial Buildings, Traffic Management, Retail, Campus and Science Parks, and etc.
Among the advanced Dahua AI products and solutions, WizSense features of functional intelligence, simplicity, and inclusivity that are ideal for use in small and medium sized scenario applications, such as Retail Stores, Residential Houses, and SME offices. The WizMind series on the other hand is most suited for larger and more comprehensive projects. With its wide array of cutting-edge technologies including Temperature Monitoring, Face Recognition, People Counting, Privacy Protection, Video Metadata, etc., the WizMind series offers solution to various vertical market applications and fulfills the requirements for an innovative Smart City of tomorrow.
WizSense Application Scenario
Store owners can choose WizSense to protect their property and optimize business operations and management. The solution will not only record and store the footages of the store, but will also send push notifications to alert the on-duty clerk when frequent customers and/or VIPs walk into the shop. During non-business hours, perimeter protection can be set to safeguard the shop. When a suspicious individual has been detected by the camera, a siren and a red & blue light will turn on to warn off and deter that person. What's more, WizSense can save 50% of bandwidth and internal memory compared to 265. Upgrading to these AI-powered advanced functions of the WizSense system can be achieved at an affordable price, considering it's relatively similar with buying a typical traditional CCTV surveillance system.
More information at WizSense Page:
https://www.dahuasecurity.com/products/keyTechnologies/722
WizMind Application Scenario
As the Covid-19 pandemic wreak havoc worldwide, it has become necessary to control social distancing and people flow in public places. The WizMind Thermal Temperature Monitoring Solution has been an ideal solution for these challenges. This system provides touchless temperature monitoring to prevent any unnecessary human contact.

The WizMind People Counting and Flow Control Solution is designed for scenarios such as shopping malls, restaurants, and food courts. It provides staff with statistics and flow maps of guests in order to keep necessary flow control and minimize group gathering.  The system has been successfully deployed and implemented at Bakken Amusement Park and Arkaden Food Hall in Denmark.

In addition, equipped with advanced features such as LPR( or ANPR), Parking Violation Detection, Video Metadata (incl. colour, gender, etc.), and Privacy Protection, the WizMind Smart Solution has been deployed at a logistics park in Holland, successfully helping them improve their vehicle management and eliminate illegal parking and burglary issues.
More information at WizMind Page:  https://www.dahuasecurity.com/products/keyTechnologies/742


HDCVI 6.0 Plus series: Cameras and XVRs:
This series adopts Real 5MP Technology that achieves high-resolution 5MP display output at 16:9 ratio (instead of the traditional 4:3 ratio) to prevent video distortion and pixel loss.  The Dahua HDCVI 6.0 Plus series also features Plug-n-Play, ambient illumination automatic adaptation, and low latency, providing our business partners (Distributors, Retailers, and Installers) with lower labor costs and less time consumption during installation.
Learn more at HDCVI 6.0 Plus Page:  https://www.dahuasecurity.com/products/keyTechnologies/692
Full-color 2.0 series: HDCVI, IP and PTZ cameras:
Equipped with F1.0 super aperture and high performance sensor, Dahua Full-color 2.0 series cameras can capture vivid color images even in extreme low-lux conditions, enabling a 24/7 colorful monitoring. Moreover, the combination of Full-color technology with AI improves the accuracy of autonomous detection and recognition in low-light environment.  During application, the Full-color 2.0 series cameras can automatically trigger alarm and push information. When combining with a Dahua intelligent NVR, it can enhance the efficiency in searching the event videos based on the color of people/cars.
Check out at Full-Color Page: https://www.dahuasecurity.com/products/keyTechnologies/732
Benefits of Dahua Key Verticals Solutions:
Smart Security Surveillance
Empowered by AI and deep learning algorithms, big data, cloud computing and other advanced technologies, Dahua smart solutions can create more value for city operations, corporate management, and consumers.
A customer from South Africa runs a security service business and used to have traditional alarm and ordinary surveillance cameras. Almost 3 million of alarms would hit the company per month, over 99% of which are false alarms. After they installed AI cameras, the false alarm rate is dramatically decreased, enabling them to provide better services while significantly saving cost.
In terms of traffic management, improving traffic safety has been a major concern. Traffic strategies have been launched throughout the world. Saudi Arabia released Saudi Vision 2030, a national program involving fiscal balance, housing, public investment fund, etc., has a positive impact on traffic safety. In addition, Ukraine launched Transport Strategy 2030, which aims to lower the road traffic injury by 90% by establishing over 100 important complex facilities on its road network.  In one user case in middle-east, Dahua Technology delivered an overall traffic management solution, which greatly optimized the accuracy of intersection signal release, and integrated multiple independent subsystems to achieve a unified management. After the Dahua system was delivered, over 1000 traffic violations was captured every day.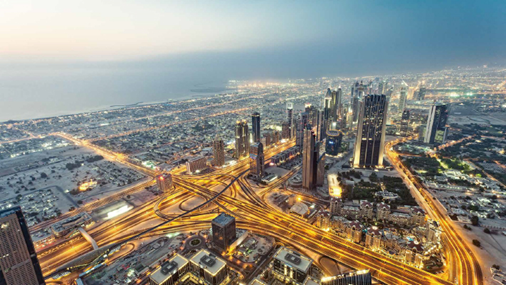 Better Living Experience

 The Dahua smart solutions, when applied to building and residential complexes, can (1) open the gate to allow vehicle access with video recognition; (2) direct vehicles to quickly find a vacant parking space; (3) open doors, facilitate time attendance, call an elevator, etc. The solutions not only reduce hassle from using access cards, but also improve public hygiene with touchless access. Moreover, it provides an exclusive convenience and service for VIPs.
In the past decade, global traffic congestion has continued to increase, with traffic congestion time accounting for approximately 40% of driving time. The economic loss caused by congestion is incalculable. Thus, alleviating traffic jams has been a key to focus on.  In Singapore, for instance, is on track to achieve their 'City in 45 minutes' vision that solves worsening problems of traffic jams.  In the aforementioned middle-east country, for the intersections with Dahua smart systems, the overall traffic efficiency has increased by 12%.
      3.  High Operation Efficiency
It is a feasible to accommodate as many technologies/functions as possible onto one platform. Seamless integration of various functions such as AI recognition, big data analysis, alarm, access control, intercom, etc. can help achieve highly efficient management and prompt service response with mobile devices and applications.

A customer from North America is the Home Owner Association of a high-end villa community. Together with Dahua Technology, the customer realized automatic management of remaining visitors, stolen vehicle warning, etc. Besides, they can also provide dedicated service for the elders. It not only improved management efficiency, but also enhanced home owner' satisfaction and living experience.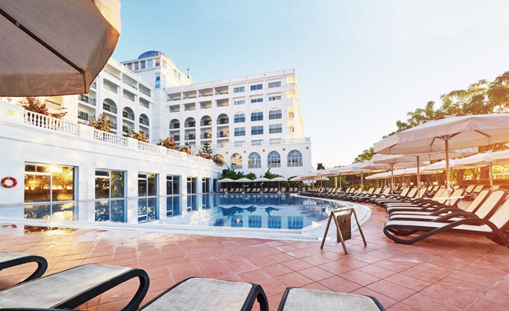 As a world-leading video-centric smart IoT solution and service provider, Dahua Technology will contribute consistent development in functional intelligence, digitalization, system integration and analysis. With expertise in system design, market surveys, data collection and analysis, Dahua Technology is very much willing to join innovative projects – from the beginning to the end.  For example, Dahua Technology has been involved in the design and deployment of the city E-police enforcement system in 5 major cities in Syria since 2015. This solution, equipped with custom-made ANPR algorithms that can successfully recognize the diverse car plates of EU countries, can effectively control traffic violations in the region. Since the completion of the system, both traffic violations and accidents have dramatically decreased.  Today, Dahua Smart Traffic Management Solution, with its self-developed ANPR algorithm that can be applied in over 100 countries, has been successfully adopted by clients in over 30 countries/areas around the world.
Focusing on its value proposition of "Innovation, Quality and Service" and exploring future market needs, Dahua Technology will continue to bring more advanced technologies and concepts into various vertical industries in order to achieve its mission of "Enabling a Safer Society and Smarter Living".