New geneartion uTouch X is intelligent terminal for access control and general purpose.
With Android 5.1/Linux OS and quad-core processor, the uTouch with its innovative technologies becomes a new flagship product that perfect for general purpose applications from access control, daily attendance, workforce to loyalty member management.
The Android 5.1 uTouch with 7" touch screen is fully configurable and customizable on friendly GUI to meet extendable applications in faster speed and high compatibility.  It is ideal for your turnkey solution on various applications and occasions.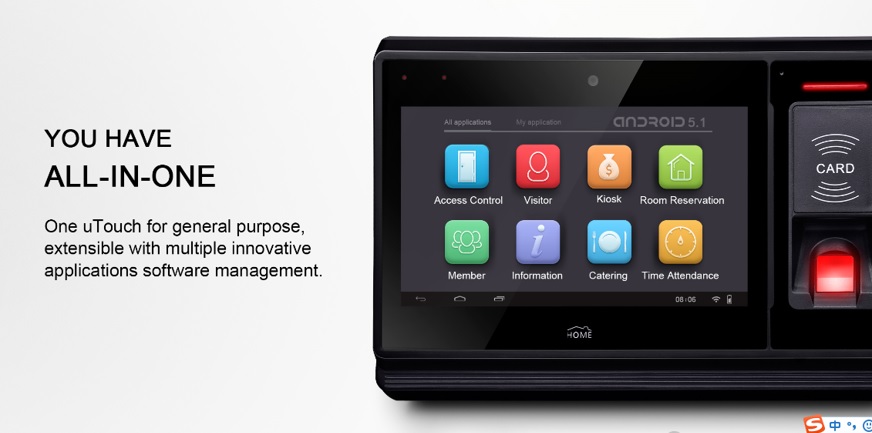 CIVINTEC IoT IP network smart reader
CRYSTAL TOUCH is new flagship IoT web IP smart card reader with 3.5" touch screen reader, which incorporates with ISO18092 NFC and BLE for mobile phone applications, and dual 125KHz & 13.56MHz smart card identification technology. It's also featured with wiegand 26-256, RS485 OSDP and embedded TCP/IP(HTTP protocol/IoT web) and relay control to work with most brand of controllers on the market or build various kinds of cloud /PC based IoT solutions.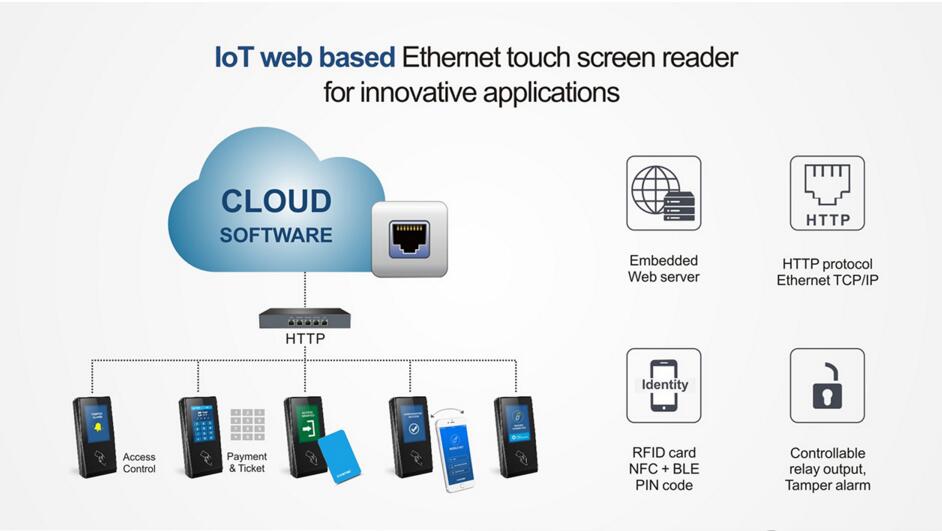 By incorporating innovative technologies, the new uTouch and CRYSTAL will greatly improve your security system to much intelligent with the following functions:
Cannot be copied by advanced secure smart card, as featuring DESFire EV1/EV2 and one or more ISO7816 SAM slots for secure data encryption.
Using biometric identification technology which supports ISO19794-2 and ANSI 378 template, 256-bit AES fingerprint data encryption to guarantee the reality of authorized person. 
Support mobile credential through ISO18092NFC and BLE(bluetooth low energy) to use mobile phone (workable for both Android mobilephone and Iphone)and receive online credential
Support pin code in fixed, one-time or random for easy management.
With auto-focus camera in high resolution to record all the images of people entering 
Protect against tampering with SMS message alarm in real time 
Open Supervised Device Protocol (OSDP), TCP/IP, WiFI 4G make more advanced secure and flexible communications
To learn more, please
click here
.