With Android 5.1/Linux OS and quad-core processor, the uTouch with its innovative technologies becomes a new flagship product that perfect for general purpose applications from access control, daily attendance, workforce to loyalty member management.
The Android 5.1 uTouch with 7" touch screen is fully configurable and customizable on friendly GUI to meet extendable applications in faster speed and high compatibility.  It is ideal for your turnkey solution on various applications and occasions.
Main Features:
Security in telecom, government, enterprise and museums
Hospitality, healthcare, Cleaning

Home Care

Facilities management

Thanks to its innovative technologies, the new Android uTouch will greatly improve your security system to much intelligent. By incorporating new technology and features to enhance security, it performs as advanced secure access controller with the following functions:
Cannot be copied by advanced secure smart card, as featuring DESFire EV1/EV2 and one or more ISO7816 SAM slots for secure data encryption.
Using biometric identification technology which supports ISO19794-2 and ANSI 378 template, 256-bit AES fingerprint data encryption to guarantee the reality of authorized person.

TAP & GO mobile phone as access credential via NFC and BLE (Bluetooth low energy) with 5cm-10m programmable distance.

With auto-focus camera in high resolution to record all the images of people entering

Protect against tampering with SMS message alarm in real time

Open Supervised Device Protocol (OSDP), TCP/IP, WiFI 4G make more advanced secure and flexible communications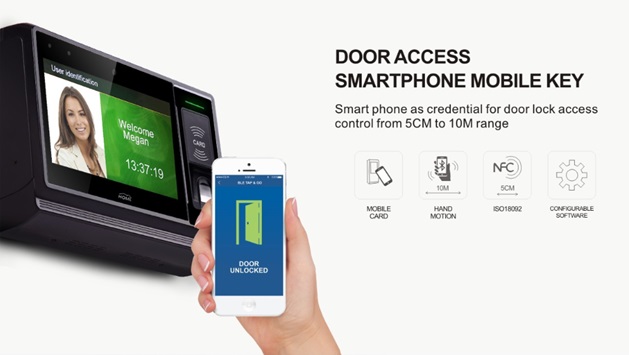 With multiple advanced secure identification technology, the Civintec Android 5.1 uTouch has been migrated to be more than just a physical access controller.  Due to its automatic system works and remote control, It brings much mind-peace, flexibility and convenience to human life.
Visit www.civintec.com to get more information.