Things are moving and changing with dizzying speed at IronYun. Our current customer base uses our platform primarily for security applications. These include highly accurate intrusion detection, to protect areas and buildings from unauthorized access. Automated access control to open doors or gates using face or license plate recognition. Lightning fast forensic video search. All with a massive reduction in false positives and false alerts.
In the past few months we've developed a new suite of Social Health Analytics that include face mask, distancing, occupancy and temperature detection. These new Social Health Analytics can be useful for almost any business that wants to re-open in some kind of social capacity - bank, restaurant, gym, hospital, school, church, movie theater, shopping mall, grocery store and etc. Our 4th generation AI engine makes our video analytics extremely accurate. And, it makes our platform extremely expansive. Social Health Analytics are just the beginning of the new analytics applications that we will be bringing to market in the coming months. The applications for our platform are almost limitless. IronYun is growing fast – we invite you to learn more, and to partner and grow along with us!
All analytics support real-time alerts and GDPR-friendly privacy protection when desired. Our cost-effective and high-performance analytics platform scales from 10's to 1,000s of cameras, and integrates with 97% of all IP cameras and most 3rd party VMS's. IronYun analytics include Video Search, Face Search and Recognition, Intrusion Detection, License Plate Recognition, People and Vehicle Counting, Abnormal Behavior Detection, 200 Vehicle Makes and 2,000 Vehicle Models, Smoke and Fire Detection, the all new suite of Social Health Analytics (Face Mask, Distancing, Occupancy and Temperature Detection), and more.
Key Values of IronYun AI Analytics Platform: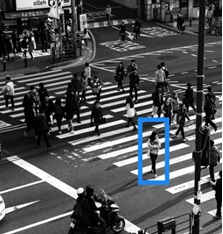 Versatile: The industry's broadest array of AI-enabled video analytics on a single platform
Fast: Search days of video across multiple cameras and files in seconds
Accurate: Reduce false positives by orders of magnitude
Immediate: Generate analytics results and Issue real-time alerts in seconds
Compatible: Integrate with 97% ONVIF cameras, NVR's, VMS's
Analytics/Programs
Police Support Program: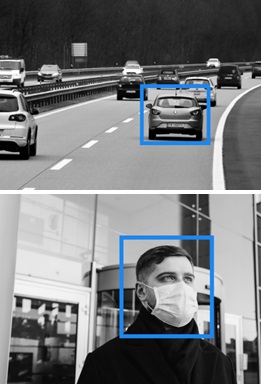 IronYun's AI-enabled video analytics can help law enforcement prevent and solve crime by freeing up resources currently allocated to video monitoring and forensic investigation. Specially priced analytics bundles are available in North America to support police and law enforcement.
Social Health Analytics:
IronYun's Social Health Analytics include face mask, distancing, occupancy and temperature detection. These analytics can employee or customer facility access, and help ensure adherence to required epidemic prevention measures in social environments.
A Safer World
IronYun is dedicated to providing solutions for a Safer World. The IronYun AI Platform supports the industry's broadest array of AI-enabled video analytics. We are proud to support our customers with cost-effective video analytics that can boost productivity, security, and public health and safety.

about IronYun
IronYun is the next-generation artificial intelligence video surveillance software company. Based on deep learning technology, IronYun provides enterprise customers with multiple video surveillance solutions such as Video Search, Face Recognition, Intrusion Detection, and LPR, for secure, on-premise deployment.
IronYun invests heavily in R&D and secures its intellectual properties by working hand in hand with the world's top research universities and R&D centers.
To learn more, please visit on Ironyun.com
Or, check more at IronYun Solution Video channel
For more information on the IronYun analytics platform, please feel free to email us at sales@ironyun.com