2021-03-03
Denna jobbannons har löpt ut och är inte längre aktuell

Milestone is looking for a Solutions Engineer
We are looking for a Solutions Engineer that will be responsible for building technical understanding and credibility during the sales process and positioning our product to ensure success of the solution. As part of a strong team focusing in the Nordics, you will work closely with the Milestone sales team as well also working with distributors, key accounts and end users across industries in Finland and Sweden. You must have Finnish citizenship and be fluent in speaking Finnish, Swedish and the English language.
The position will be focused in Sweden and also the Finland regions and you will be working remotely in-home office mode in Sweden and from our office in Stockholm. The job requires the availability to travel within the Nordic Region and occasionally going to Milestone Systems HQ in Denmark and other countries.
As the Solutions Engineer, you play a key role in ensuring that defined integrators, consultants and distributors get your full attention as you are the central point in educating and building up Milestone knowledge into the channel.
As part of the go to market strategy, Milestone hosts technical seminars and you will attend roadshows and exhibitions, which you will be leading as well as conducting.
What you work with on a daily basis
Performing demonstration sessions of our solutions to partners and customers to win business.
Contributing to a continuous product training of salespeople, partners and distributors.
Examining tenders and preparing the technical part (response) to the offer.
Hands-on and technical assistance in connection with preparation and setting up of exhibitions, events, customer meetings, etc.
Respond to RFI´s and RFP´s.
Be proactive managing your activities together with the local Channel Business Manager and Inside Channel Manager to address the business.
What you bring to the team
Minimum 5 years' experience in an IT Engineering role also having worked with a 2-tier channel (distributors and integrators)
Technical engineering qualification or Diploma is a plus.
Knowledge of Milestone would be an advantage.
The ability to convey technical knowledge to a technical and non-technical audience.
Enjoys working with software, hardware and the latest technologies.
Solid hands-on experience in software & hardware and how it works together.
Preferably a background within the Video Surveillance Industry.
In-depth technical knowledge of IT, especially network, storage, and Windows platform.
As you will be facing customers and partners regularly it is important that you can create trust and can convey your message in a compelling way.
You are a strong team player but also independently driven as you will be working both in a team and on your own from time to time.
You are curious and inquisitive and eager to stay updated in the latest technologies within the Video Management Software (VMS) Industry.
About Milestone
When joining Milestone, you will be part of the world's leading provider of IP Video Management Systems. Since our start in Denmark in 1998 we have grown to be nearly 1.000 employees across development centers and regional offices in more than 25 countries. Today, our solutions are used in 500,000+ installations worldwide – with many more to come.
We believe, that our success first and foremost is based on our sworn dedication to put people first – the people we work with and the people around us. It's how we grow our culture, our business and our community. We want to blaze new trails, stay curious and push the industry standard. Investing in people is how we do it. Because at Milestone, we grow together. Are you ready to grow your career, then visit milestone.com/careers.
Contact and application
If you want to take on this exciting challenge and be a part of our fast-growing technology company, apply now by submitting your application and CV, Interviews will be conducted on an ongoing basis. If you have questions for the position, please contact Simon Rolfe, Manager Presales & Tech Excellence, North Europe on +44 118 402 49 94.
For more information, please visit our web site: www.milestonesys.com.
Do you want to know more about our people and culture, have a look at Instagram #milestonesystems #maketheworldsee.
Milestone Systems is a global industry leader in open platform IP video management software, founded in 1998 and now operating as a stand-alone company in the Canon Group. Milestone technology is easy to manage, reliable and proven in thousands of customer installations, providing flexible choices in network hardware and integrations with other systems. Sold through partners in more than 100 countries, Milestone solutions help organizations to manage risks, protect people and assets, optimize processes and reduce costs.
We call ourselves the open platform company. That stands for three things: open platform technology, an open business model and an open company culture. Our video management software (VMS) solutions are designed with an open architecture which allows for easy integration with other security and business systems. Yet open platform encompasses so much more. It also represents an open business model with an extensive technology and channel partner network, where everyone benefits from stronger innovation and value creation for our end-customers. Our open company culture is a foundation for how we collaborate internally and conduct business and share expertise and knowledge with partners and customers.
We are a fast growing company with big ambitions. The entrepreneurial spirit that founded the company can still be seen and felt, even though today we're a global player in the surveillance industry. We're headquartered just outside of Copenhagen, Denmark and we have offices in more than 20 countries. We offer a flexible work environment where our employees get to define their workday and have a great deal of influence over how they use their time. We work hard, set our ambitions high and celebrate our successes together. If you are change-willing, internationally-minded and interested in growing as a professional, you'll fit in just fine. Be sure to follow us so you can be the first to know about job vacancies.

2021-08-02
Business Development Manager
Business Development Manager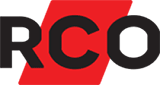 2021-06-24
Säljare
Säljare till Stockholm

2021-06-22
Teknisk Key Account Manager
Elektroskandia Sverige söker: Teknisk Key Account Manager, Brandlarm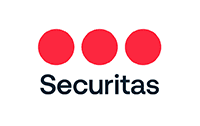 2021-06-21
Projektledare Säkerhetsteknik
Securitas söker Projektledare Säkerhetsteknik

2021-06-17
Technical Account manager
Technical Account manager to SystemHouse Solutions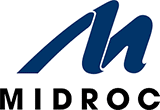 2021-05-26
Säkerhetstekniker
Midroc Electro söker säkerhetstekniker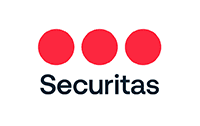 2021-05-12
Projektledare
Securitas Sverige söker Projektledare Säkerhetsteknik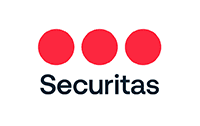 2021-05-10
Servicesamordnare
Två Servicesamordnare Teknik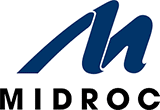 2021-05-05
Säljare
Midroc Electro söker säljare