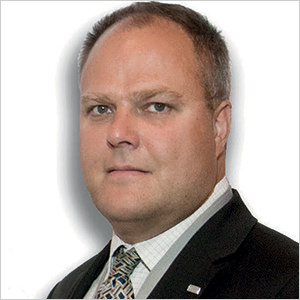 Video surveillance is the segment within perimeter security that the market research company Research and Markets believes will grow most in the next five years.
Kettil Stenberg, CEO for Stanley Security in the Nordics, says: "Video technology and video analytics are developing with a kind of artificial intelligence and radar is another technology that is growing and drones are becoming more common too. There are several different kinds of technology, but none of them is a silver bullet."
He also says he is 100 per cent sure that security cameras will not totally take over the market for perimeter security, although they will play an increasing role with more machine learning/ artificial intelligence.
"But only to a certain extent, because even though if you have fantastic analytics around, the systems can be deceived one way or another. I think radar is interesting, it was developed during World War II and the technology itself has not developed that much since then, but now radar is really coming back. Radar was not as big in the private security industry ten years ago as it is today – some things that you think might decline are actually coming back", he says.
Layer on layer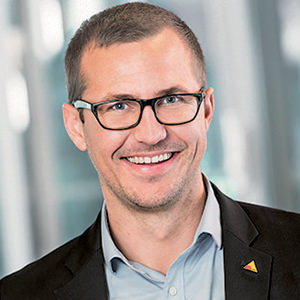 Perimeter security is often described as layer on layer, much like an onion. And different layers may require different technical solutions.
Jimmy Ek, Nordic Sales Manager at Axis Communications, stresses there is no single solution or product that can solve all of the end customer needs for perimeter security.
He says: "We see the biggest growth in the big area inside the outer perimeter. You might want thermal cameras to monitor the outer perimeter and inside you may want radar. And you want these different technologies to work together."
Erik Nord, Sales Engineer at Genetec agrees:
"Just like with everything else, we have to ask what the customer wants to achieve – what is the problem and how can we raise the security level", he says.
Tailored solutions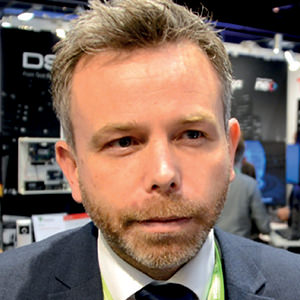 Mark Cosgrave, Division Manager for Western Europa at Optex, wishes there was one solution for all perimeter security, but he says there is not.
"We have over 2,000 different types of sensing solutions, and the reason we do that is so we can customise our solution to the end user's requirements and give them the very best solution", he says.
Nicolas Jdanoff, Cias' Business Development Manager for Europe and Northern Africa, believes that perimeter security must combine qualitative sensors that provide reliable information and that a video surveillance system then can verify/ confirm what is happening.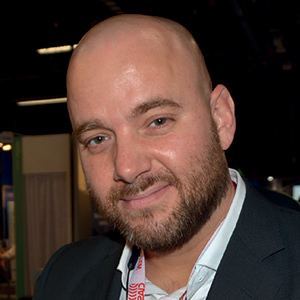 He says: "There is not one solution that fits all sites or all constraints. A typical perimeter security solution needs to be engineered and designed depending on constraints on each and every site. There might be harsh weather conditions, sandstorms or physical human industry or activity next to it."
Nicolas Jdanoff sees no reason why only video surveillance should be used for perimeter protection, now or in the future. He says: "It is hard to believe that cameras will be able to replace efficient perimeter security solutions especially in very large sites and in difficult environments."
Improved video analytics
Johan Elliott, Business Development Manager at Bosch Building Technologies, has a greater belief than the other industry professionals that Detektor International talked to, that video surveillance and video analytics will take over the market.
He says: "There will always be special customers with certain environments, but you always need to be able to verify what kind of intrusion is happening. So, yes, I think cameras will take over."
Johan Elliott believes that one can rely on video analytics for perimeter security but that there are some special conditions when it does not work as well.
"Outdoors, thermal cameras are the best option for avoiding shadows from cars and anything else that passes by. But regular security cameras work well today compared to a few years ago", he says.
Technology and people
Jimmy Ek at Axis is more sceptical and thinks video analytics sometimes is overestimated. He says: "Many companies are talking about AI and deep learning, and yes, video analytics can do more today than it could do before, but much of it is about teaching the analytic to trigger on certain things and not on others. We are only at the beginning of AI and it will develop a lot in the future."
Kettil Stenberg believes that technology itself is never enough – security guards are also required. He says: "Security guards and technology do not compete with each other, good technology sends the security guards to where they are needed, and this also applies to police and military – good security technology can show where they are going and what is waiting for them there", he says.