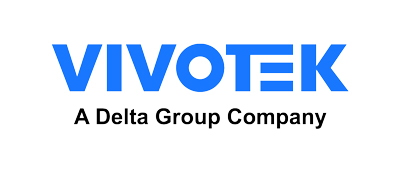 Vivotek Inc.
6F,No.192., Lien-Cheng Road
Chung-Ho City
Taipei
Taiwan
About the company
VIVOTEK INC., established in 2000, Taiwan, has quickly taken its place as a leading manufacturer in IP surveillance industry. Using sophisticated codec technologies, VIVOTEK's innovative R&D team delicates to develop highly reliable IP surveillance products including network cameras, video servers, video receivers, recording software and multimedia SoC (System-on-Chip) to deliver practical, state-of-the-art solutions to the markets. In 2006, VIVOTEK (TAIEX: 3454) had become a publicly traded company in the Taiwan Stock Exchange offering sales, support, and other services in over 40 countries through a wide network of distributors and system integrators. 

Built on the motto of "INTEGRITY, CARE, and INNOVATION," VIVOTEK has strictly adhered to it throughout these years. Together, with certified partners around the world, VIVOTEK's efforts to offer the best products and services that meet customers' various needs can be described as - Revolutionary.
Product Categories
Video surveillance
Digital Surveillance Solutions

Products
Network Cameras
VIVOTEK offers a wide range of cost-effective, highly reliable network cameras. To meet diverse requirements for different applications, VIVOTEK's whole series network cameras, ranged from entry level to high end, include fixed series, pan/tilt/zoom series, fixed dome series, speed dome series for indoor/outdoor, wired/wireless/3GPP, and day/night environments.
Recording Software
VIVOTEK's 16-channel recording software provides video monitoring, recording, and event management functions. Users can record video continuously, on schedule, on alarm and/or on motion detection. Remote viewing and playback are also available in conjunction with the use of a web browser.
Video Receiver
VIVOTEK's video receivers are capable to receive, decode, and display up to 4 channels of video streams from VIVOTEK network cameras or video servers to analog CCTV appliances.
Video Servers
VIVOTEK offers high performance 1-CH or 4CH video servers with MJPEG/MPEG-4 compression to allow users to easily migrate its existing analog CCTV (closed circuit television) to IP-based systems for remote access.
Accessories
To provide one-stop shopping solution for users' surveillance system installation, VIVOTEK supplies a wide variety of accessories such as lens, enclosure, PoE and infrared lens, that are convenient access to fulfill various needs.
News