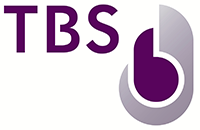 Touchless Biometric Systems AG
Rietbrunnen 2
Pfaffikon SZ, CH 8808
Switzerland
About the company
Switzerland is famous for its unmatched stability and security. It is TBS' mission is to bring Swiss security standards to the world. TBS offer biometric devices made in Switzerland and complete solutions for a variety of biometric applications in Access Control and Time & Attendance. The TBS 3D Touchless finger scanning technology is worldwide unique.
Product Categories
Access Control
Time and Attendance
Fingerprint readers for IT security
Access Control
Biometrics

Products
TBS 3D-Terminal
Three-dimensional and contact free fingerprint terminal for highest security and multifunctionality at point of access.
3D Touchless technology
Access Control / Time & Attendance
Highest security level
Superior identification performance
No "Failure to Enroll"
Identification or verification
Touchscreen personalized
Variable configuration and customizing
Optional RFID, camera, liveness detection
Standalone and network capability
Hygienic for sensitive applications
TBS 2D-Terminal
Touchbased fingerprint terminal for high security and multifunctionality at point of access.
Optical touch sensor, FBI certified
Excellent identification performance
Identification or PIN-verification
Touchscreen personalized
Customer specific modifications
Standalone and network capability
Vandal resistant
TBS BIO ADMIN® MANAGEMENT SOFTWARE
The web-based BioAdmin® Management Software is designed to administrate all TBS devices in your network.
Basic Modules:
User Enrolment
User administration including data transfer from external systems
Device administration and configuration
Logbook for assessment of all access and time events
Back-up and restore functions
Optional Modules:
User rights management
Biometric templates management
User and finger actions
Branch and Zone Management
User Tracking
Centrally controlled remote enrolment
IP-Camera management

Anti-tailgating and people count

TBS 1D-Terminal
Combination of touchscreen and RFID for access control / time & attendance.
Touchscreen configurable for PIN, access control / time & attendance
Indoor- and outdoor-use
Flush or surface mount
Standalone and network capability
Vandal resistant
News