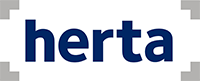 Herta Security SL
C/Pau Claris 165 4º-B
08037 Barcelona
Spain
About the company
Herta Security is a world leader in the development of cutting edge facial recognition solutions. The company offers fast, accurate, robust, end-customer oriented solutions for video surveillance, access control and marketing requirements. Our solutions are designed to strengthen the safety in areas such as airports, train and metro stations, banks, casinos, sport stadiums, shopping malls, police and safe cities.
Herta Security has partners in more than 30 countries, and our mission is to provide value-added software security tools using facial recognition technology that facilitates the integration of its products and applications in the field of security and marketing. Herta's vision is to become a world leader in facial recognition software development.
Product Categories
Access Control
Biometrics

Products
BioSurveillance
Herta's video surveillance solution, BioSurveillance, detects multiple faces in real-time, incorporates on-the-fly video enrolment, identifies previously trained individuals, and facilitates run-time management of alarms and individuals. BioSurveillance uses video surveillance cameras to recognize the faces of blacklisted people, yielding an excellent performance with partial occlusions of the face, glasses, scarfs, caps, changes of facial expression, shadows, high contrasts and extreme or poor lighting conditions, and on moderate rotations of the face.
BioSurveillance works on the move and at a distance, and does not require end-user collaboration, so that individuals can be enrolled in the system through a photograph as well as using real time or recorded video. BioSurveillance is the right solution to increase security in crowded environments such as airports, train or metro stations, shopping malls, sport stadiums, or urban centres.
BioSurveillance NEXT
BioSurveillance NEXT is a high performance video-surveillance solution for facial recognition, specially designed for the simultaneous identification of subjects in crowded and changeable environments.
Optimized for GPU architectures, it works 40 times faster than traditional systems (up to 150 fps), and works with very high-resolution video streams. Our technology makes it possible to record subjects automatically through (on-the-fly) video capture, and works correctly even with partial facial concealment, wearing of glasses, handkerchiefs or caps, changes in facial expression, difficult lighting conditions and slight rotations of the face. BioSurveillance NEXT is optimized for environments with large crowds in constant movement, such as airports, metro and train stations, shopping centres, sports stadiums and urban centres.
BioFinder
BioFinder is the solution that makes it possible to search for a specific subject, through facial recognition, in one or various recorded videos.
By working with GPU architectures, it manages to process at a high speed all the images on the video of the object of analysis. BioFinder makes it possible to analyze at speeds faster than real time. In this way it is possible to localise a specific subject more rapidly than if the video is visualized at its original speed. BioFinder is a product for which the application is centred on forensic analysis or the classification of information, being useful amongst other situations in police environments and searches for suspects.
BioMarketing
Based on facial analysis, this system allows parameters such as gender, approximate age, use of glasses and various other characteristics of facial expression to be recognized. Using this tool, based on who is looking at the content at any given moment the target audience can be identified and a target-specific advertisement screened.
BioAccess
Biometric access control is the perfect solution for controlling user access to physical locations such as buildings, offices, data centers, and restricted security areas in general. Face biometrics is used to identify a user from access control lists and to verify their identity.
Herta Security's access control solution enables user management at runtime and allows users to be enrolled on-the-fly by video capture. This technology yields excellent performance despite partial occlusions of the face, the use of glasses, scarfs or caps, changes of facial expression, and moderate rotations of the face. Moreover, it does not allow users to be impersonated using photographs.
News