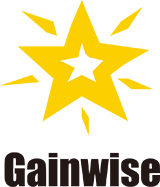 Gainwise Technology Co., Ltd.
10F-4, No. 12, Zhonghua Road, Yongkang Dist., Tainan City
Taiwan
About the company
GAINWISE is a solution company which is specialized in designing communication products. All our engineers have experience over 25 years of designing GSM/3G/4G/5G mobile module embedded products. The company's product development is mainly in three areas, intercom system, communication system and security system.
For example a wireless smoke detection alarm system. The system is including smoke detector, CO detector, flood sensor and panic button. The main station is a smoke detector is integrated the 4G module and RF module. And the other sensors are integrated with RF module. When any sensor alarm is triggered, the main station will send the alarm to the server. The server will send the alarm message to the client to protect their properties.
The successful products include 4G video intercom, 3G / 4G audio door station, 2G / 3G / 4G relay Access Controller, GSM gateways, 3G / 4G FWT, 4G smoke detector and more. We also welcome the ODM project for you.
Products
4G video intercom / SS1912
SS1912 video intercom is operating on the 4G mobile network or wired LAN network. The clients use their mobile App to communicate with the visitor so they don't need the indoor panel. Save the devices and installation cost.
4G door intercom / SS1808
SS1808 series support 1, 8 or 200 apartments. Use the SIM card without the cable and indoor station. The client can answer the call from intercom anywhere any time. Also the client can open the gate via DTMF of call.
4G fixed wireless terminal / NEOS3000A-4G
NEOS3000A is a ideal products which is developed over 20 years. In the beginning it was used to replace PSTN lines to save on calling charges. It was later applied to public payphones, taxi call systems, security systems and Personal Emergency Response (PERS). Now it is also applied to elevator emergency telephones.
4G smoke alarm system / SS1801
Traditional smoke alarms can only send out sounds and alarms, but they cannot notify people who are not at home. The 4G smoke alarm system we developed can not only send out sounds and alarms, but also send text messages and call homeowners. If you are an alarm system operator, we can also send the alarms to your server so that you can run your business.
4G emergency telephone / SS2102
The 4G intercom system only needs a SIM card and does not need to install wires. If you add solar panels and batteries as power sources, it can be installed anywhere as a solar emergency phone. It is very suitable to install solar emergency phones on highways, country roads, seaside, parks and dead corners of law and order.
News