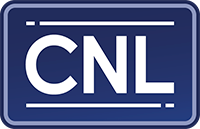 CNL Software
CNL EMEA
CNL House, Lansbury Estate
Lower Guildford Road
Knaphill
Surrey
United Kingdom
About the company
CNL is a world leader and global provider of Physical Security Information Management (PSIM) software, designed for complete Integrated Situation Management. Our award winning technology is deployed to secure major cities, critical infrastructure and global commerce.
CNL's software sits at the heart of some of the largest, most complex and ground-breaking security integration projects in the world. Our work with leading organizations is helping to shape the future of security by offering thought leadership on key issues such as asset protection, energy reduction, process compliance and business advantage in converged physical environments.
Product Categories
Integrated Systems
Integrated Systems

Video Surveillance
Video Transmission

Access Control
Access Control

Products
IPSecurityCenter™
IPSecurityCenter™ is the ultimate software based integration and management platform. It connects and manages disparate building and security technologies such as video surveillance, life critical systems, radar, analytics, HVAC, PIDS, GPS tracking and GIS mapping. Through aggregating intelligence from these systems, it allows organizations to react faster and more precisely to incidents. IPSecurityCenter provides operators with real-time Situational Awareness through a Common Operating Picture (COP) and following an alert, alarm or event presents step by step process guidance, ensuring complete compliance to security policies.
News