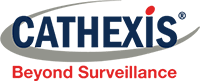 Cathexis Technologies (PTY) LTD
PO Box 47769
4023 Greyville
South Africa
About the company
Cathexis Technologies has been developing video surveillance solutions for significant blue-chip customers across the globe since its establishment in 1999. Its flagship product, CathexisVision IP Video Management Software provides an extensive range of sophisticated surveillance tools, features and functionality to satisfy all security and infrastructure management requirements across a wide variety of markets.
These sectors include retail, banking, mining, education campuses, residential and commercial estates, manufacturing, healthcare, transport, logistics and city surveillance among many others.
Cathexis prides itself on being customer-focused. We have a reputation for exceptional support, product enhancements, as well as feature-rich and powerful integration capabilities that set us apart from our competitors.
Product Categories
Other
Surveillance Systems
Security Systems

Integrated Systems
Integrated Systems

Video Surveillance
Video Surveillance
Digital Surveillance Solutions
Network Video Surveillance

Tags
Products
CathexisVision Video Management Software
CathexisVision is a Smart Surveillance Software that goes beyond the surveillance requirements of any market sector to enhance company operations and maximise return-on-investment. The open architecture enables IP cameras, recording servers, viewing infrastructure, and third party systems suited to a application, to be integrated seamlessly.
CathexisVision Video Management Software can operate on both Windows and Linux operating systems and our focus on "ease-of-use" has enabled us to produce a user-friendly interface that will facilitate efficient and accurate installation.
So whether the surveillance requirement is for a single site, a chain of small retail stores, a complex organisation with outlets across borders and continents, or mining operations with thousands of cameras, the CathexisVision Video Management Software range has a solution for you.
News