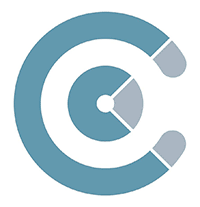 CAPTO srl - BEYOND SECURITY
Via Undicesima Strada, 9
35129 Padova
Italy
About the company
CAPTO is a New Company created thanks to over 40 years experience gained in the security market. We believe that the union between historical values and the development of a modern business model, represents the value of this new reality. Our mission is to create strong, trusting and long relationships with our partners.
Being known by the market as an important interlocutor, thanks to the business opportunities growth of our partners is our goal. We don't follow Price Race line, but we want to create new opportunities and share them with our partner through the model Win Win.
Product Categories
Other
Security and Safety Storage

Smart Buildings
Intelligent Sensors

Smart Cities
Intelligent Sensors

Perimeter Protection
Perimeter Protection

Tags
Products
ARX
ARX is our new line of Outdoor Detectors we produce.
Innovation and design are key characteristics that make identify the brand.

ARX offers a range of Curtain and Volumetric detectors in both WIRED and LOW POWER configurations.
Quality, innovation and ease of installation are key to our production philosophy.
Our products are "100% Made in Italy" that will satisfy your most demanding expectations.