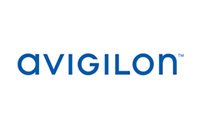 Avigilon Corporation
3rd Floor, 555 Robson Street
Vancouver, British Columbia,
V6B 1A6
Canada
About the company
Avigilon Corporation provides trusted security solutions to the global market. Avigilon designs, develops and manufactures video analytics, network video management software and hardware, surveillance cameras, and access control solutions. To learn more about Avigilon, visit avigilon.com.
Product Categories
Video Surveillance
CCTV
Network Video Surveillance
Video Surveillance
Video Transmission
Digital Surveillance Solutions

Products
Avigilon Appearance Search Technology
Avigilon Appearance Search™ technology is a sophisticated deep learning artificial intelligence search engine, designed to make searching video as easy as searching the internet. It incorporates the unique characteristics of a person's face, as well as shape, size, texture, color, clothing and accessories, to quickly locate a specific person of interest across an entire site. Using the unique combined features of a face based on hair color, texture and other facial features and accessories, this technology is designed to increase the speed and accuracy of investigations by detecting and understanding that it is searching for the same person, even if items such as their clothing change over time.
Avigilon H4 Mini Dome Camera Line
With a footprint of only 2.8 inches, the H4 Mini Dome is the smallest and most discreet camera within the H4 platform. It features an innovative patent pending modular design that snaps into place, allowing users to easily switch between surface, in-ceiling, and pendant mounts
Equipped with Avigilon LightCatcher technology, the H4 Mini Dome offers exceptional image quality that can capture high resolution color images in low light, and utilizes patented content adaptive infrared technology for consistent illumination in complete darkness across the camera's field of view. The H4 Mini Dome also harnesses Avigilon patented High Definition Stream Management, as well as Avigilon HDSM SmartCodec and Idle Scene Mode technologies, minimizing bandwidth and storage requirements while maintaining clear, detailed images.
Avigilon H4 IR PTZ Camera Line
The new Avigilon H4 IR PTZ camera combines patented Avigilon self-learning video analytics with zoomable infrared (IR) technology to provide broad coverage and exceptional image quality in a range of lighting conditions and environments. Its powerful 45x zoom lens and zoomable IR technology allow users to see up to 250 meters (820 feet) in complete darkness.
Available in 1.3 and 2 megapixel (MP) camera resolutions, the camera also features continuous 360 degree rotation, and a rugged housing design for tough environments, making it well suited for a wide range of applications.
Avigilon H4 Thermal Camera Line
Operating beyond the visible spectrum, H4 Thermal cameras are designed to detect the movement of people and vehicles even in areas with poor visibility, challenging lighting conditions, absolute darkness, and partly camouflaged scenes, without the need for additional light sources. With patented Avigilon self-learning video analytics on board, H4 Thermal cameras are designed to help operators detect, verify, and act on events in challenging environmental conditions.
Avigilon Presence Detector
The Avigilon Presence Detector™ sensor is designed to accurately detect a person's presence – even if they have stopped moving or are hidden.
The indoor impulse radar sensor, combined with self-learning radar analytics, scans and learns the environment, continuously adapting to provide 99% accuracy in detecting the presence of a person at distances up to 9 meters from the sensor. With a small and discreet design, the APD sensor can be hidden above ceiling panels or behind interior walls, making it an ideal solution for indoor locations such as ATM rooms and other closed indoor vestibules. It is available in surface, corner or wall mount options and uses standard IP security camera infrastructure and cabling, making installation fast and easy.
News