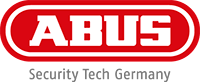 ABUS Security-Center GmbH & Co.KG
Linker Kreuthweg 5
D-86444 Affing / OT Mühlhausen
Germany
About the company
ABUS Security-Center is a leading manufacturer of electronic security technology. As a comprehensive solutions provider, ABUS Security-Center offers an international range of products and solutions for intrusion detection and video surveillance. ABUS Security-Center is based in Mühlhausen near Augsburg in Germany and operates branches in Germany, Austria, the Netherlands, Denmark and Taiwan.
Product Categories
Video Surveillance
CCTV
Network Video Surveillance
Digital Surveillance Solutions
Video Transmission

Intruder Alarms
Alarm communication
Intruder Alarms

Products
ABUS CCTV and IP surveillance cameras
Fast identification  of threats protects life  and property; detailed recordings facilitate investigations. A wide range of cameras, components and accessories guarantees optimal video surveillance for your specific requirements and individual budget!
ABUS video surveillance systems including software
Professional video recording: Loss-free recording of high-quality images matching all standards and budgets! Use a low-cost, stand-alone recorder or computerized system including extremely versatile software.
Radio alarm and hybrid alarm systems: Secvest, Privest and Terxon
Intelligent software and hardware make alarm systems the ideal security managers for commercial and private premises - whether in the event of burglary, fire or other hazards. Due to modern detectors and straightforward operation, false alarms are only exceptions.
Home security: Secvest IP
Alarm meets IP technology. With the innovative Secvest IP wireless alarm system, ABUS is introducing network technology, comfort and intelligence into the world of alarms. Convince yourself of the control via an iPhone app or video verification via integrated ABUS IP cameras.
News