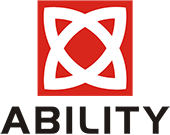 Ability Enterprise Co., Ltd
No.200 Sec.3 Zhonghuan Rd.,
Xinzhuang., Dist
New Taipei City 24242
Taiwan
About the company
Over the last two decades Ability has been a leading OEM/ODM business partners with core expertises in the design, integration, and volume manufacturing capabilities for digital imaging devices including Digital Still Camera (DSC), Action Camera, Dash Camera, Security Camera, and the latest AI-enabled Smart Cameras, etc. Taking advantage of the embedded powerful edge computing capability, powered by Intel® Movidius™ Myriad™ X VPU and developed with Intel® OpenVINO™ toolkit, these cutting-edge cameras are perfectly suitable for applications in smart city, smart transportation, smart factory, smart retail, and smart healthcare, etc. With the combined expertise in hardware manufacturing and advanced AI algorithm, Ability is your best OEM/ODM partner to work together.
Product Categories
Video Surveillance
Video Surveillance

Products
AI-Vue Series – VS12112 2MP 4G Solar-Powered ANPR Bullet Camera Powered by Intel® Movidius™ Myriad™ X VPU
Built-in Intel® Movidius™ MA2485 VPU
Intel® Distribution of OpenVINO™ Toolkit
High quality imaging with 2MP resolution
Built-in IR Illuminators effective for up to 70 meters
Waterproof IP66 / IP67, Vandal-proof IK10 Housing
Support ONVIF Profile S
4G LTE Cat.4 (Worldwide 4G LTE bands supported )
State-of-the-art GNSS with GPS/GLONASS/BeiDou/Galileo/QZSS receiver
AI-Vue Series – VS1NL70 8MP Bullet Camera Powered by Intel® Movidius™ Myriad™ X VPU
Built-in Intel® Movidius™ MA2485 VPU
Intel® Distribution of OpenVINO™ Toolkit
High quality imaging with 8MP resolution
Built-in IR Illuminators, Effective up to 30 Meters
Weather-proof IP66 / IP67, Vandal-proof IK10 Housing
Support ONVIF Profile S
AI-Eye Series – VS18211 8MP Varifocal Lens AI Bullet Camera
High quality imaging with 8MP resolution
Support DDR 4Gb *2 + Flash 4Gb
DLA (Deep Learning Accelerator) engine with computing power up to 1.5 TOPS
High frame rate up to 30fps @ 8MP
Multiple codec support including H.264 / AVC codec, H.265 / MJPEG
Support HDR PRO
Smart IR feature
Waterproof IP66 , Vandal-proof IK10 Housing
Allows SDK Customization
Compliant to ONVIF Profile S
AI-Eye Series – VS68211 8MP Varifocal Lens AI Dome Camera
High quality imaging with 8MP resolution
Support DDR 4Gb *2 + Flash 4Gb
DLA (Deep Learning Accelerator) engine with computing power up to 1.5 TOPS
High frame rate up to 30fps @ 8MP
Multiple codec support including H.264 / AVC codec, H.265 / MJPEG
Support HDR PRO
Smart IR feature
Waterproof IP66 , Vandal-proof IK10 Housing
Allows SDK Customization
Compliant to ONVIF Profile S
AI-Eye Series – PVS15200-Module / 5MP Camera Module
Modular Design 42mm x 42mm (Sensor Board / Main Board )
High quality imaging with 5MP resolution
Support DDR 2Gb *2 + Flash 4Gb
DLA (Deep Learning Accelerator) engine with computing power up to 1.5 TOPS
Support up to 30fps @ 5MP
Support H.264 / AVC codec, H.265 / HEVC codec
Allows SDK Customization
Support ONVIF Profile S
News