In large operations such as airports and critical infrastructure, perimeter security becomes more complicated due to the large areas. And when an organisation has limited awareness of throughout its perimeter, the risk of physical security breaches and cyber attacks increases.
Multiple layers
"With a traditional perimeter monitoring system, operators are only alerted if there is a potential intrusion into areas where unauthorised persons do not have access and this does not hold today," says Erik Nord, who emphasises that many facilities now have several, overlapping perimeters where everyone has their own rights to access, risk profile and operational requirements.
"Therefore, it is not possible to rely exclusively on a sensor or analysis to detect intrusion, but instead perimeter security must be built in several layers, which means that a combination of sensor technologies are used," he says.
Erik Nord believes that new technology has meant an opportunity to look beyond the fence and become more specific in terms of what is to be monitored and how. He claims, by using several different types of technology, for example heatmaps, sensors for intrusion detection such as radar, lidar, lasers and fence sensors as well as video analysis, cameras, access control and other stand-alone systems, it will be possible to detect potential unauthorised intrusions outside the perimeter.
The security platform presents all the information
When an organisation does not combine its security systems and technologies on a single platform, but instead relies on vendor integration, it can create information gaps or an incomplete picture of the perimeter. But a unified physical security platform helps combine the data collected by these different systems to provide the situational awareness required to keep facilities and people safe, states Erik Nord.
"Our Security Center platform is integrated with more and more devices, such as radar and laser-based solutions to help detect potential threats over large areas. Moving targets are tracked automatically on geographical maps and displayed intuitively so that security personnel can assess and respond to threats faster," says Erik Nord.
Faster and better decisions
By presenting all the information about intrusion, threats and potential intrusion together, the unified system enables operators to quickly make important decisions, according to Erik Nord.
Furthermore he claims that high-resolution PTZ cameras with long range are a good complement to perimeter security, for example if the system is configured so that the cameras automatically start looking for visual verification in an area if the perimeter protection indicates intrusion. The pictures are sent directly to those responsible who can see what is happening and take actions.
Early detection and other benefits
"Detecting potential threats early is crucial. Therefore, for example, lidar technology and seismic sensors can be a way to get alarms even before the perimeter has been broken," states Erik Nord.
With the help of filtering functions, the security team can also filter objects (for example, so you can distinguish between humans and animals) in different zones to reduce unnecessary alarms. It is also possible to use ANPR readers to scan vehicles and thus obtain better information about who moves around the perimeter.
Physical Identity and AccessManagement Systems (PIAMS) add another layer to the process by linking access control to business systems, including HR. The interconnection allows organisations to automatically assign or remove access to restricted areas based on company policy. When employees quit or change roles, their access to sensitive areas can be adjusted automatically.
Streamlines event management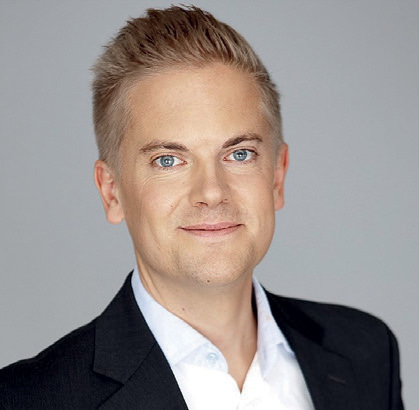 A unified security system with automated alerts, standardised procedures for how operators should handle and respond to incidents step by step can help ensure that potential threats are identified, investigated, and resolved quickly and consistently.
"In some cases, a potential security threat can be difficult for a person to detect. For example an operator may not be able to make the connection between a contractor who unexpectedly enters a restricted area and a device that goes offline. But a unified security system can easily connect these events and quickly flag them," comments Erik Nord.
Data management - it's a big deal
The ability to merge event data is also important for good perimeter protection. A unified security system provides greater awareness of situations that have arisen for operators by aggregating reports and alerts from all modules currently running on the platform.
"This is crucial because it makes it possible to see a new situation from all parts of the system as a single event rather than a series of separate incidents. An open platform that holds event data together therefore provides the best perimeter protection," Erik Nord concludes.