Regardless of the size of the retailer, there are many different technologies that can be used within a retail store to improve security and loss prevention, yet none should be used in a silo. There are tremendous benefits to integrating security technologies and communications systems together, including enhancing overall safety and security, reducing shrink, and improving operations.
As the existing security infrastructure is evaluated and plans for the future are developed understanding current pain points within the stores and how integrated security solutions can address these is the key to implementing the best solution.

Serving a dual purpose
While the technology solutions described above positively impact loss prevention in a retail store, they can also extend beyond security to improve health and safety, and enhance customer service as well as customer engagement and sales.
For example, while securing a store's main entrance with IP cameras featuring on-board video analytics, retailers can use the metadata from the cameras to gather business statistics like counts of people entering the store. This data can help them understand peak days and times when making decisions about staffing. Or while providing surveillance of the cash register area, the camera's video analytics can also be used to trigger an alert in case the number of people in a queue exceeds the pre-defined threshold. At this point, the same public address system and loudspeakers used to play background music to enhance the shopping experience could be activated to broadcast a message to request another cash register to be opened, improving store operations.
For security and loss prevention purposes, video analytics can also be used to ensure that no one enters or leaves the retail shop using the emergency exit. To address health and safety issues, these same cameras can also trigger an alarm if an emergency exit is blocked by an object.
Metadata generated by the cameras can also be used to gather information that when processed with sophisticated algorithms in the cloud can show trajectories of the paths that shoppers take as they travel throughout a store as well as heat maps indicating where they walk, stop and dwell – all while protecting the privacy of individual shoppers. This information can be used by merchandisers to evaluate the success of displays and store layouts, which directly impacts customer engagement and sales.
When systems are used for and deliver data for purposes beyond security, other departments may be willing to contribute toward the cost of the system. This provides an added benefit by relieving some of the cost burden from security or other operational budgets.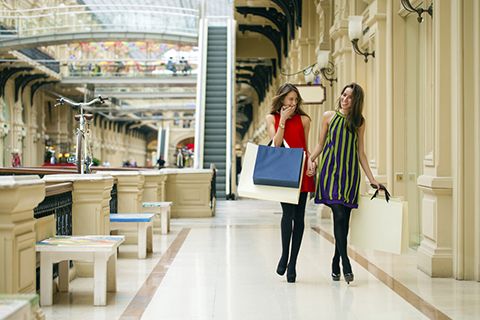 Product selection
Integration is becoming easier through the use of standards and expanding industry partnerships. However, in some cases, choosing systems from a single vendor that are designed to work together can help to speed and simplify installation, while also reducing system costs for both the integrator and the user. Regardless of the products chosen, it will be important for a retailer with many locations to have consistency in the type of equipment installed at each site. This makes support easier and enables a more uniform response to incidents that happen at various stores.
As many retailers already understand, there is no silver bullet to reducing loss. However, a combination of the right technologies working together to prevent shrink and improve investigative capabilities can result in smarter and more effective loss prevention.

Dan Reese is Director, Vertical Market Applications, Bosch Security and Safety Systems
---
COMPANY CONTACT INFO
Bosch Security Systems B.V.
P.O. Box 80002
5600 JB Eindhoven
THE NETHERLANDS
Telephone +31 (0) 40 25 77 173
Email: lauren.lee@nl.bosch.com
Internet: https://www.boschsecurity.com/xc/en/industries/multi-store-retail/