The outbreak of COVID-19 has made us rethink our needs when it comes to designing access control systems. Limiting physical contact in public places have become one of the criteria in choosing the hardware components in the access control systems. Before the pandemic outbreaks, suchlike non-contact devices were already considered in places such as hospitals. Today, these have become the necessary equipment in most public facilities, including shops, stores, office buildings, transportation stations, schools and even in the residential communities.
No Contact Infrared Exit buttons
Infrared exit buttons offer a simple and hygienic solution for no-contact exits. These are infrared sensor switches embedded on faceplates and are often installed within reach of the door. Infrared exit buttons come in various styles and some with LED illumination for guidance in the dark. The sensor range can vary from 3cm to 15cm and most have adjustable output time. Some are designed with an emergency exit button as a backup in case of sensor failure. These can be used with both fail-safe and fail-secure locks.

Bluetooth Enabled Keypad/Proximity Readers
With the ever-expanding functions and capabilities there is for smartphones, Bluetooth and NFC technology has been used as a credential to work with access control keypads and proximity readers. Traditional standalone keypads rely on printed user manuals to configure administrative settings and can sometimes be complicated and frustrating to manage user data. Smart phone apps now made the Bluetooth-enabled Keypad/Proximity Readers very easy to deploy and user friendly to navigate through settings and allows administrators to view audit trails of entry and exit records. Administrators can configure device settings, create and delete users and manage user data all through the convenience of their smart phones. For users, this also eliminate the hassle for carrying keys or fobs to access the door.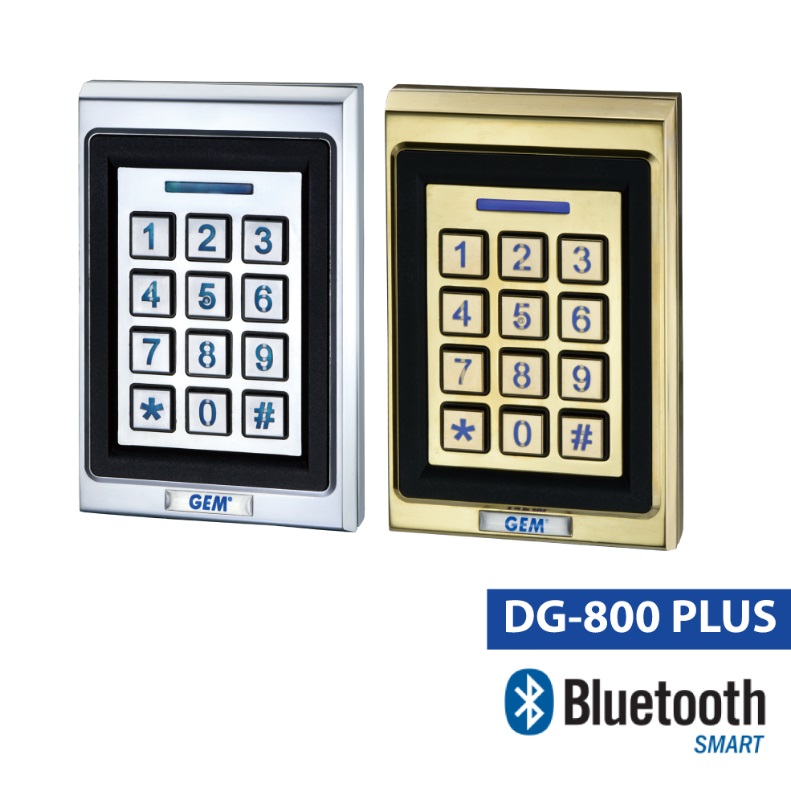 Automatic Door Operators
Automatic door operators are typically installed to enhance accessibilities in places such as commercial and retail entrances and industrial workplaces, bestowing any manual door with the complete, effortless convenience of an automatic door. It is also ideal in environments where doors must be opened without contact for hygiene reasons and as disability entrance solutions, such as restrooms, hospitals, labs, or healthcare facilities.
Newer automatic door operators are designed such that the settings can be configured through smartphone apps. You can check the video clip below which demonstrates how the app works to configure the settings of the automatic door operator. This eliminates needs for ladders and tools and removing the covers to get to the IC hardware to change any settings.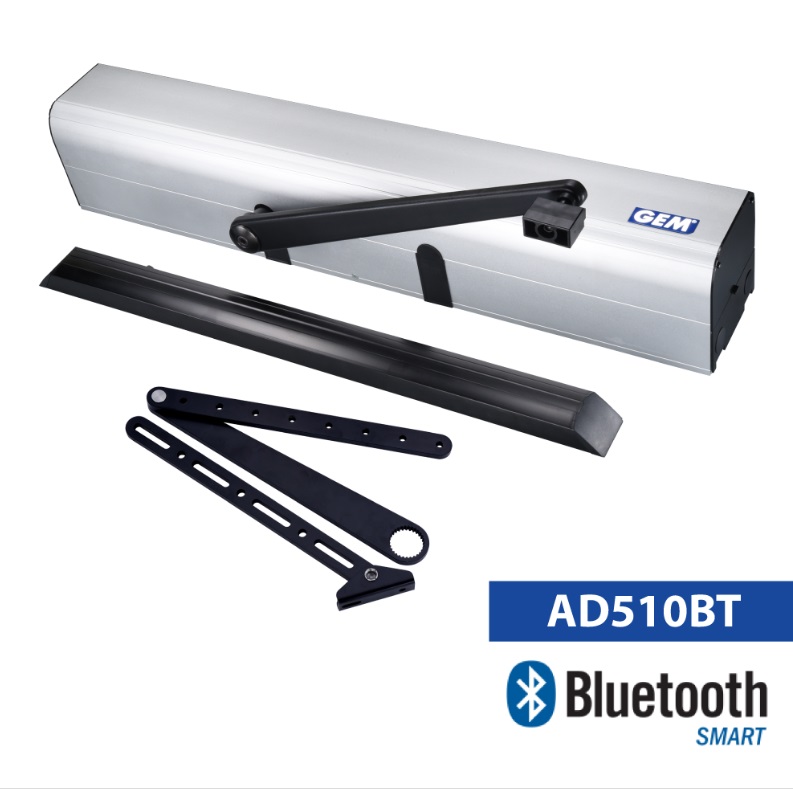 AboutGEM
Gianni Industries, Inc. (GEM ) is one of the world's leading manufacturers in providing top quality access control products. GEM® was established in 1992 in Taiwan and specializes in electromagnets and electric strikes for a wide range of applications.

With distribution outlets in over 70 countries worldwide, GEM helps customers navigate their toughest security challenges and differentiate themselves by providing innovative and reliable solutions.Our commitment to quality and customer service has been recognized by well-known institutions around the world. GEM products have been widely used in international airport buildings, such as Amsterdam Airport Schiphol, Birmingham International Airport, Sydney Airport, Melbourne Airport, and Bangkok Airport.
We are among a handful of manufactures to receive the CE and UL certifications, as well as patents in over 30 countries including USA, Germany, UK, France and Australia. We help advocate for and raise security standards in markets around the world.

For any inquires or information please contact:
Attn: Ivan Chen
Email: export03@gianni.com.tw
Website: www.Gianni.com.tw