2017-05-10

Dualtech söker driven och affärsinriktad Technical Sales and Training Representative
Dualtech IT is an IT/telecom high tech product development company providing products and solutions for secure alarm transferring to the security industry. Focusing on the ongoing transformation of the security industry to new business models under the umbrella Security as a Service, Dualtech IT is an appreciated and well renowned business and technology development partner to leading security industry companies all over Europe.
Vi söker en driven och affärsinriktad Technical Sales and Training Representative. Vill du bli en i vårt team?
Rollbeskrivning
I rollen som Technical Sales and Training Representative kommer du att, genom lokal närvaro, utveckla relationen med Dualtechs distributörer i Norden och Europa för att bidra till en ökad försäljning. Ditt huvudsakliga ansvarsområde är att utbilda och stödja distrubitörerna och dess personal inom sälj- och teknisk support av Dualtechs produkter och tjänster. Tack vare ditt engagemang skall dina kunder kunna ge utmärkt stöd och service till sina installatörer.
Du kommer vidare att ansvara för att planera och genomföra kundaktiviteter med 6 till 12 månaders intervaller så som årliga uppföljningsmöten, mässor och Roadshows. I ditt uppdrag ingår även affärsaktiviteter som syftar till att skapa nya kundkontakter.
Denna tjänst omfattar omkring 100 resdagar per år. Dualtechs huvudkontor ligger i Göteborg och du rapporterar till företagets Vice VD.
Kvalifikationer och egenskaper
Vi söker dig som har en eftergymnasial utbildning inom teknik, gärna högskoleingenjör eller motsvarande. Du har också ett intresse och tidigare erfarenhet av teknisk försäljning av tjänster/produkter. Dessutom har du god erfarenhet av att utveckla kundrelationer ur ett affärsmässigt perspektiv. Har du erfarenhet av att ha arbetat i en internationell miljö där affärsresor har ingått ser vi det som meriterande. Eftersom du kommer att arbeta i en internationell miljö är det viktigt att du talar och skriver engelska obehindrat. Det är meriterande om du har färdigheter i franska språket.
För att lyckas i denna roll söker dig som är proaktiv, självgående och lösningsorienterad. Du är också en lagspelare samt duktig på att skapa relationer med både kunder och medarbetare. Vidare trivs du att arbeta mot uppsatta mål i ett högt tempo. Du är säker i sociala sammanhang och trivs i en pedagogisk och konsultativ roll.
Ansökan
Vi samarbetar med PS Partner i denna rekrytering. Vi intervjuar löpande så sänd in din ansökan så snart du kan.
Vid frågor om tjänsten kontakta rekryteringskonsult Elin Mankert, elin.mankert@pspartner.se alt Mats Törn, mats.torn@pspartner.se
Vi ser fram emot din ansökan!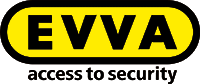 2017-06-29
Regionsäljare
Regionsäljare till Evva Scandinavia AB

2017-06-08
Säkerhetsskyddssamordnare
SVA söker säkerhetsskyddssamordnare
2017-05-29
Säljare
Vågar du anta en utmaning?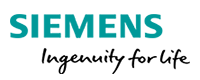 2017-05-18
Account Manager – Building Technologies
Siemens söker Account Manager – Building Technologies

2017-05-16
Ekonomiassistent / administratör
Ekonomiassistent / administratör sökes!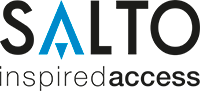 2017-05-10
Area Sales Manager i Västra Sverige
SALTO Systems Nordic söker Area Sales Manager i Västra Sverige

2017-05-10
Technical Sales and Training Representative
Dualtech söker driven och affärsinriktad Technical Sales and Training Representative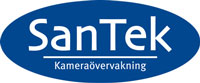 2017-04-28
Säljare
SanTek söker säljare av kameraövervakning för region Mellansverige
2017-01-31
Tekniker
Great Security söker tekniker